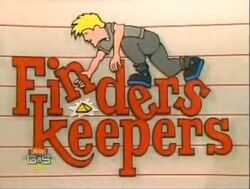 This is a list of notable events, premieres, releases, series cancellations and endings, and other business ventures for Nickelodeon in the year 1987.
Television
Series premieres
Acquired shows
January 5 - The Ann Sothern Show/Private Secretary (aka Susie) (Both series aired in rotated runs) (last regular airing of the shows was on March 31, 1990)
March 7

The Bad News Bears
Mad Movies with the L.A. Connection

March 16 - The Shari Show
May 18 - Maple Town
June 1 - Adventures of the Little Koala
July 1 - Car 54, Where Are You? (last regular airing was on March 31, 1990)
October 1 - Inspector Gadget (the first run of the show ended on August 31, 1992, with a second run starting on November 4, 1996)
October 4 - 16 Cinema
October 5

Rowan and Martin's Laugh-In (last regular airing was on July 29, 1990)
Sharon, Lois, and Bram's Elephant Show
Series endings
May 31 - Standby...Lights! Camera! Action!
Bananaman
December - Danger Mouse (would air on Nickelodeon again for a second run between September 30, 1991 and October 2, 1994)
December 20 - Kids' Writes ends its six year run (though it only aired for a single seventeen episode season)
Specials
People
Business
Behind the scenes
Community content is available under
CC-BY-SA
unless otherwise noted.