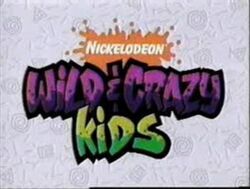 This is a list of notable events, premieres, releases, series cancellations and endings, and other business ventures for Nickelodeon in the year 1990.
Shows
Series premieres
Acquired shows
January 1 - Maya the Bee
April 2

Fernwood 2 Night/America 2 Night (both series aired in rotated runs)
The Many Loves of Dobie Gillis

July 4 - SK8-TV
July 9 - Camp Runamuck
August 4 - Alfred Hitchcock Presents
August 6 - Flipper
August 13 - Outta Here!
October 1

Kids World
Nickelodeon's Most Wanted: Yogi Bear

October 7 - Cartoon Kablooey
Series finales
May 25 - You Can't Do That On Television
July 6 - Pinwheel (production on the show ended in 1984, and the last project of the show was the live roadshow that toured the country and reruns airing between 1984 and 1990, when the show officially ended)
August 26 - Nick Rocks
Network departures
March 4 - Star Trek: The Animated Series
June 30 - The Mysterious Cities of Gold
Specials
Nickelodeon Studios Opening Day Celebration
December - Christmas at Eureeka's Castle
Video games
Events
People
Community content is available under
CC-BY-SA
unless otherwise noted.