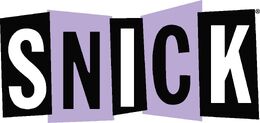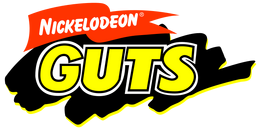 This is a list of notable events, premieres, releases, series cancellations and endings, and other business ventures for Nickelodeon in the year 1992.
Shows
Pilots
Series premieres
Acquired shows
Season premieres
Network departures
January 3: Kidsworld (may have aired longer under a general "Cable in the Classroom" banner)
August 31: Inspector Gadget (a second run would begin on November 4, 1996)
December 31: Maya the Bee
Programming blocks
Comics
Books
Video games
Behind the scenes
September 29: John Kricfalusi and the original production team behind The Ren & Stimpy Show are fired due to creative differences; Games Animation is set up by Nick to continue production on the show. Billy West assumes the role of Ren Höek.
Events
Accolades
Rugrats wins its first

Daytime Emmy Award

for Outstanding Children's Animated Program.
Merchandise
People
Prior Michael (actor on Lucky) is born
Vladimir Versailles (actor on The Loud House) is born
January 17:

Nate Hartley (actor on iCarly and Unfabulous) is born
Adrian Neil (actor on iCarly) is born

January 19: Carly Bondar (actress on iCarly) is born
January 23: Kate Melton (actress on All Grown Up!) is born
January 25: Kat Ketchum (character designer on The Loud House) is born
January 27: Stefano Patti (actor on Mia and Me) is born
February 9: Avan Jogia (actor on Victorious, Gym Teacher: The Movie, Spectacular!, iCarly, Finding Hope Now, Rags, and panelist on Figure It Out) is born
February 14: Freddie Highmore (actor on The Spiderwick Chronicles) is born
February 23: Samara Weaving (actress on Monster Trucks) is born
February: Madeline Rogan (actress on Blue's Clues) is born
March 7: Justin Kelly (actor on PAW Patrol) is born
March 18:

Jules Bridgers

(storyboard artist on The Loud House and storyboard revisionist on Glitch Techs) is born
March 26: Haley Ramm (actress on iCarly and Yours, Mine & Ours and voice actress on Catscratch) is born
April 1: Jasmyn Boone (actress on Blue's Clues) is born
April 4: Alexa Nikolas (actress on Zoey 101 and guest star on Nickelodeon's All That 10th Anniversary Reunion Special) is born
April 7: Carly Lycke (actress on Blue's Clues) is born
April 8: Shelby Young (actress and voice actress on The Naked Brothers Band and Baby Shark's Big Show!) is born
May 11:

Jordan Rosato

(storyboard artist on The Loud House) is born
May 15: Bahia Watson (actress on Mysticons and the Loud House) is born
May 28: Élodie Menant (actress on PAW Patrol) is born
June 2: Ethan Slater (actor on SpongeBob SquarePants: The Broadway Musical) is born
June 9: Candice Zhao (actress on Monster Trucks) is born
June 5: Erica Beck (actress on iCarly and Unfabulous) is born
June 14: Daryl Sabara (actor on All That and Wild and Crazy Kids) is born
June 21: Max Schneider (actor, singer, songwriter, dancer, and model on How to Rock) is born
June 24: Raven Goodwin (actress on Just Jordan) is born
June 26: Jennette McCurdy (film and television actress, musician, voice actress, vocalist and songwriter on iCarly, The Last Day of Summer,

True Jackson VP

, and Fred: The Movie and voice actress on The Penguins of Madagascar) is born
July 3: Nathalia Ramos (actress on House of Anubis,

True Jackson VP

, BrainSurge, and Figure It Out) is born
July 7:

Alex Cazares

(voice actress on The Loud House, The Casagrandes, and Baby Shark's Big Show) is born
July 17: Harrison Chad (actor and voice actor on Dora the Explorer and Go, Diego, Go!) is born
August 5: Erin Yvette (actor on The Casagrandes) is born
August 9: Burkely Duffield (actor on Rags and House of Anubis) is born
August 12:

Kelly Nigh

(voice actress on Blue's Clues) is born
August 21: Brad Kavanagh (actor on House of Anubis) is born
September 21: Becky Robinson (comedian, actress, writer and producer on Middlemost Post and Blaze and the Monster Machines) is born
September 27: Jake Burbage (actor on Dora the Explorer) is born
October 9: Tyler James Williams (actor and voice actor on Little Bill and

True Jackson VP

) is born
October 11: Cardi B (singer-songwriter and rapper on Baby Shark's Big Show! and guest star at the 2022 Kids' Choice Awards) is born
October 15: Vincent Martella (actor on Ned's Declassified School Survival Guide) is born
October 24: Lexi Ainsworth (actress on iCarly) is born
November 12: Izzy Nagel (actress on Blue's Clues and You!) is born
November 18: Nathan Kress (actor on True Jackson, VP, Drake & Josh, iCarly, Gym Teacher: The Movie, and Victorious and voice actor on The Penguins of Madagascar and Pinky Malinky) is born
November 25: Zack Shada (voice actor on Random! Cartoons) is born
November 28:

Kiana Underwood

(voice actress on Little Bill and actor on All That) is born
Nickelodeon character debuts