House of the Dragon Trailer - The Loop
Play Sound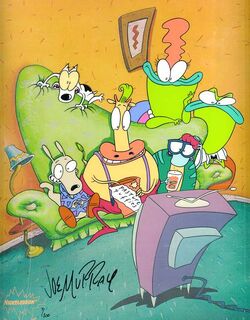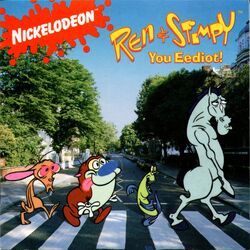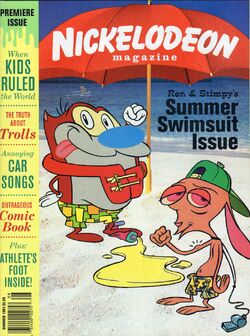 This is a list of notable events, premieres, releases, series cancellations and endings, and other business ventures for Nickelodeon in the year 1993.
Shows
Series premieres
Acquired shows
Season premieres
Series finales
Specials
Network departures
Programming blocks
Magazines
Video games
The Ren & Stimpy Show Presents: Stimpy's Invention
Quest for the Shaven Yak Starring Ren & Stimpy
October: The Ren & Stimpy Show: Veediots!
November: The Ren & Stimpy Show: Buckaroo$!
Albums
VHS releases
August 31

Doug, Volume 1: How Did I Get Into This Mess?
Doug, Volume 2: Patti, You're the Mayonnaise for Me
The Ren & Stimpy Show, Volume 1: The Classics
The Ren & Stimpy Show, Volume 2: The Stupidest Stories
The Ren & Stimpy Show, Volume 3: The Stinkiest Stories
Rugrats, Volume 1: Tales from the Crib
Rugrats, Volume 2: A Baby's Gotta Do What a Baby's Gotta Do
SNICK, Volume 1: Nick Snicks Friendship
SNICK, Volume 2: Nick Snicks the Family

September 21: The Ren & Stimpy Show: Have Yourself a Stinky Little Christmas
Business
May: Nickelodeon signs its first movie deal with 20th Century Fox. This deal would have let Nickelodeon and Fox produce theatrical features during the next two years, and would have included movies based on Doug, Ren & Stimpy, and Rugrats. Unfortunately, the contract period ended before Fox could produce a single Nickelodeon movie. By the time the contract ended, only Ren and Stimpy was in production. The other two shows would not only be revived, but get their own movies released later.
July 6: Sony Wonder acquires the video distribution rights for Nickelodeon shows for the next three years
September 1: Nickelodeon expands into Great Britain, its first expansion outside the US.
People
Births
Deaths
Nickelodeon character debuts
Rugrats: Susie Carmichael, Lucy Carmichael, Randy Carmichael, Alisa Carmichael, Edwin Carmichael, Buster Carmichael
Legends of the Hidden Temple: Olmec, Temple Guards
Rocko's Modern Life: Rocko, Spunky, Heffer Wolfe, Filburt Turtle, Ed Bighead, Bev Bighead
Miscellaneous
Ren & Stimpy episodes begin airing on MTV, where it ran intermittently for about three years, making it the first Nicktoon to be seen in the US on both Nick and another channel.
June of 1993 introduces a new theme for Nick's bumpers, and puts a CGI-animated spin on their logo with new variations, including a hat, a bone, a blimp, a balloon animal, and some swimming fish.