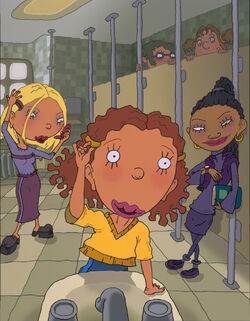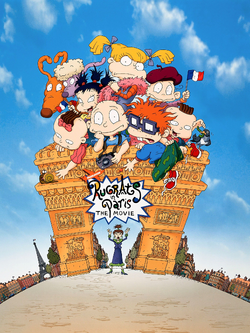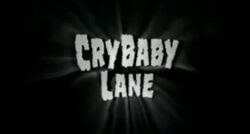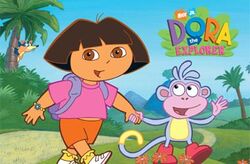 This is a list of notable events, premieres, releases, series cancellations, endings and other business ventures for Nickelodeon in the year 2000.
Original shows
Series premieres
Original shows
Series finales
Specials
January 1 - Nickmillenium (worldwide and Noggin) All Day
Non-original shows
Network debuts
January 24 - The Beverly Hillbillies
March 28 - Ghostwriter
March 29 - Cro
April 30 - A Walk in Your Shoes
June 4 - Gilligan's Island
June 5 - Shining Time Station
July 3 - The Andy Griffith Show
July 7 - Head of the Class
July 14 - Perfect Strangers
September 4

Bill Nye, the Science Guy
Pinky and the Brain
The Facts of Life
3-2-1 Contact

October 15 - Three's Company
Network departures
Programming blocks
January - Slime Time Live premieres.
January 12 - Nick Flicks ends.
June 28 - The SpongeBob's Nicktoon Summer Splash summer block premieres.
The Nickel-o-Zone ends.
Movies
Made-for-TV
Video games
Books
VHS releases
January 11

Blue's Clues: Blue's Safari
Little Bear: A Kiss for Little Bear
Rugrats: I Think I Like You

March 7

Blue's Clues: Magenta Comes Over
Blue's Clues: Big, Blue and Just for You!, Volume 4
Little Bear: Little Bear's Band

May 5

Rugrats: Discover America
Rugrats: Volume 6

June 6

Blue's Clues: Stop, Look and Listen!
Little Bear: Rainy Day Tales

October 3

Blue's Clues: Blue's Big Musical Movie
Snow Day
The Wild Thornberrys: A Thornberry Christmas (Toys 'R' Us exclusive)
People
Channels
Nickelodeon character debuts
Rugrats: Lulu Pickles
Dora the Explorer: Dora, Boots, Swiper, Backpack, Map, Benny, Tico, Isa, Grumpy Old Troll, Elena and Cole Márquez, Valerie Márquez, Wizzle, Señor Tucán, Azul, Pirate Piggies, Pirate Parrot, Baby Red Fish, Val The Octopus, Big Red Chicken, Baby Blue Bird
Community content is available under
CC-BY-SA
unless otherwise noted.