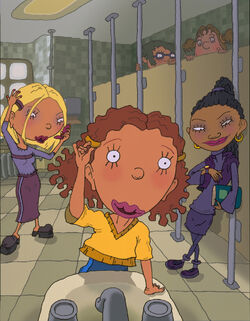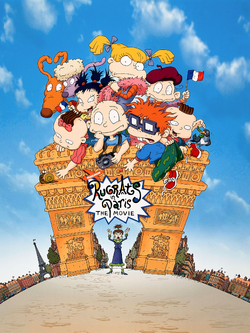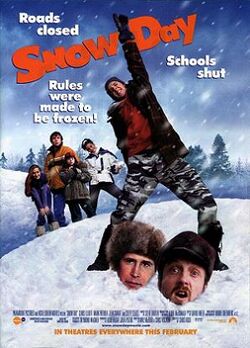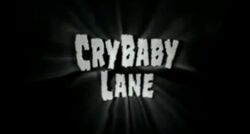 This is a list of notable events, premieres, releases, series cancellations, endings and other business ventures for Nickelodeon in the year 2000.
Original shows
Series premieres
Original shows
Series finales
Specials
Non-original shows
Network debuts
January 24 - The Beverly Hillbillies
March 28 - Ghostwriter
March 29 - Cro
April 30 - A Walk in Your Shoes
June 4 - Gilligan's Island
June 5
July 3 - The Andy Griffith Show
July 7 - Head of the Class (started airing regularly on February 3, 2003)
July 14 - Perfect Strangers (started airing regularly on February 3, 2003)
September 4

Bill Nye, the Science Guy
Pinky and the Brain
The Facts of Life

September 5 - 3-2-1 Contact
October 15 - Three's Company
Network departures
April 28 - Garfield and Friends
April 29 - Inspector Gadget (the original first run ended on August 31, 1992, with a second run starting on November 4, 1996)
June 18 - My Three Sons (the last regular airing broadcast on October, 1991)
Programming blocks
January - Slime Time Live premieres.
January 12 - Nick Flicks ends.
June 28 - The SpongeBob's Nicktoon Summer Splash summer block premieres.
The Nickel-o-Zone ends.
Movies
Made-for-TV
Video games
Albums
Books
Chuckie Meets the Beastie Bunny
Open Wide: A Visit to the Dentist
A Tale of Two CatDogs
May - Rugrats Discover America
July 1 - It Takes Two!
September 1
October

Rugrats in Paris (novelization)
Rugrats in Paris Joke Book
VHS releases
January 11

Blue's Clues: Blue's Safari
Little Bear: A Kiss for Little Bear
Rugrats: I Think I Like You

March 7

Blue's Clues: Magenta Comes Over
Blue's Clues: Big, Blue and Just for You!, Volume 4
Little Bear: Little Bear's Band

May 5

Rugrats: Discover America
Rugrats: Volume 6

June 6

Blue's Clues: Stop, Look and Listen!
Little Bear: Rainy Day Tales

October 3

Blue's Clues: Blue's Big Musical Movie
Snow Day
The Wild Thornberrys: A Thornberry Christmas (Toys 'R' Us exclusive)
People
Channels
Nickelodeon character debuts
Community content is available under
CC-BY-SA
unless otherwise noted.