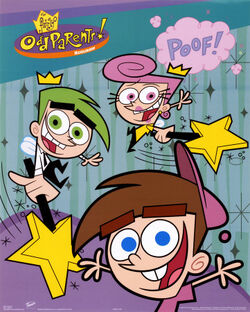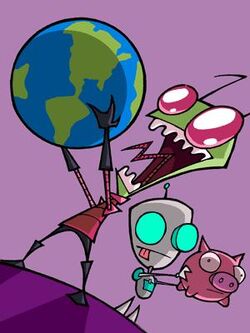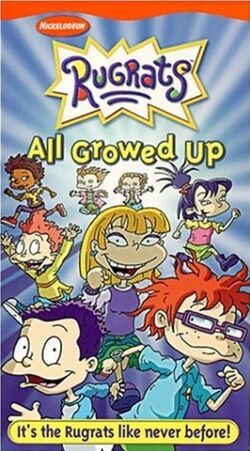 This is a list of notable events, premieres, releases, series cancellations and endings, and other business ventures for Nickelodeon in the year 2001. To many, this is when Nickelodeon started to get better in terms of quality and programming. As well as find their own identity.
Shows
Series premieres
Season premieres
Series finales
Specials
April 21 - Leading up to both the 2001 Kids' Choice Awards and its tenth anniversary Nick airs Decade of Diapers, a marathon of the top 10 greatest Rugrats episodes as voted on Nick.com
July 21 - Rugrats celebrates its 10th anniversary with the premiere of the hour-length special episode "All Growed Up". The special's premiere is followed up with the half-hour 10th anniversary retrospective documentary Still Babies After All These Years.
Blocks
Movies
Video games
April 13 - Rugrats: Totally Angelica for PlayStation
September 24 - Rugrats: Castle Capers and SpongeBob SquarePants: Operation Krabby Patty
October 21 - Rugrats: All Growed-Up
November 5 - SpongeBob SquarePants: SuperSponge
Albums
Books
Home video releases
Rocket Power: Maxing Out
March 27 - Rugrats in Paris: The Movie
June 5

Dora the Explorer: Swing Into Action
Dora the Explorer: Wish on a Star

August 7

Rugrats: Decade in Diapers - Volume 1
Rugrats: Decade in Diapers - Volume 2
Rugrats: All Growed Up

August 21 - Dora the Explorer: To the Rescue
November 2 - Rugrats Kwanzaa
Nickelodeon character debuts
The Fairly OddParents: Chester McBadbat, A.J., Francis, Mark Chang, Denzel Crocker, Trixie Tang, Tad and Chad, Veronica, Mama Cosma, Doidle, Chompy the Goat
Invader Zim: Zim, GIR, Almighty Tallest, Dib Membrane, Gaz Membrane, Professor Membrane
Jimmy Neutron, Boy Genius: Jimmy Neutron, Goddard, Carl Wheezer, Sheen Estevez, Cindy Vortex, Libby Folfax, Nick Dean, Hugh Neutron, Judy Neutron, King Goobot
People
Community content is available under
CC-BY-SA
unless otherwise noted.