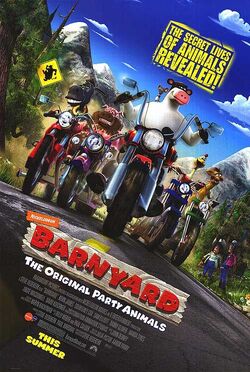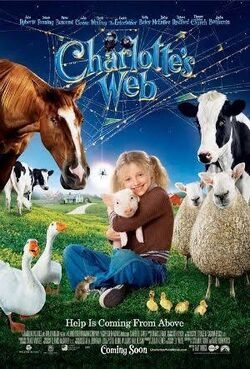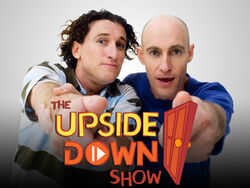 This is a list of notable events, premieres, releases, series cancellations and endings, and other business ventures for Nickelodeon in the year 2006.
Television
Series premieres
Acquired shows (reruns)
Series finales
Season premieres
Season finales
Specials
Network Departures
April 9: Tiny Planets airs for the last time on Noggin
October 31: Aaahh!!! Real Monsters airs for the last time on the Nicktoons Network
International series
Movies
Theatrical
Made-for-TV
Video games
Albums
August 8:

Blue's Clues: Blue's Biggest Hits
Home video releases
iTunes releases
Albums
Character debuts
My Life as a Teenage Robot: Lil' Acorn
Avatar: The Last Airbender: Toph Beifong
Blue's Clues/Blue's Room: Sprinkles
Business
January 3: A new Viacom begins operations, after being spun off from CBS Corporation, formerly known as Viacom. This new Viacom retains control over Nickelodeon and its sister networks.
People
Births
Jaiden Cannatelli (voice actor on Corn & Peg and Blue's Clues and You!)
Kyla Carter (actress on Wallykazam!)
Macie Drouin (actor on Abby Hatcher)
Michela Luci (actress on Abby Hatcher)
Luca Luhan (actor on Henry Danger, Danger Force, Side Hustle, and guest star at the 2022 Kids' Choice Awards)
January 21: Lex Lumpkin (actor on All That, LOL Nick's Ultimate Bloopers, guest star on The All-Star Nickmas Spectacular and panelist on Unfiltered)
March 1:

Ramone Hamilton

(actor on Shimmer and Shine, Rise of the Teenage Mutant Ninja Turtles, and Blaze and the Monster Machines)
March 14: Chingunn Sergelen (actor on All That, guest star on The All-Star Nickmas Spectacular and panelist on Unfiltered)
March 20: Sam Faraci (actor on PAW Patrol, Rusty Rivets, and The Loud House)
March 24: Justice Quiroz (actor on Santiago of the Seas)
April 10: Dana Heath (actress on Henry Danger and Danger Force and guest star on The All-Star Nickmas Spectacular)
May 6: Aryan Simhadri (actor on Adventures in Wonder Park)
May 19: Michela Luci (actress and singer on Abby Hatcher)
June 29: Sam Lavagnino (actor on Sanjay and Craig)
July 17
August 7: Luca Luhan (actor on Henry Danger and Danger Force and guest star on The All-Star Nickmas Spectacular)
August 24: Kyndra Sanchez (actress on Dora and Friends: Into the City!, Butterbean's Café, and Santiago of the Seas)
August 25: Reece Caddell (actress on All That (2019) and guest star on The All-Star Nickmas Spectacular)
September 22: Evan Kishiyama (child voice actor on Teenage Mutant Ninja Turtles and The Loud House)
September 26: Kaden Stephen (actor on Abby Hatcher)
October 5: Jacob Tremblay (actor on Blue's Clues & You!)
October 12: Joey Nijem (voice actor on PAW Patrol)
October 18: Ethan Pugiotto (actor on Top Wing and Abby Hatcher)
November 27: Aria Brooks (actress on All That (2019) and guest star on The All-Star Nickmas Spectacular)
December 19: Kevin Chacon (voice actor of Santiago on Santiago of the Seas)
Deaths