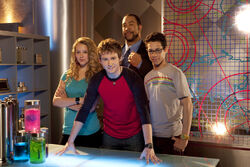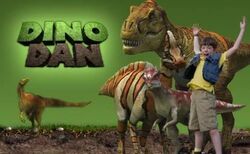 This is a list of notable events, premieres, releases, series cancellations and endings and other business ventures for Nickelodeon in the year 2009.
Television
Series premieres
Season premieres
Series finales
Specials
International series
Programming blocks
February 2 - The Nick Jr. and TEENick blocks end on Nickelodeon in preparation for the channel rebrandings. The Nick Jr. block is renamed Play Date while both Saturday and Sunday TEENick remain unnamed as of 2012.
Movies
Theatrical movies
Albums
Home video releases
Retail releases
January 27 - SpongeBob SquarePants: Spongicus
February 2 - The Penguins of Madagascar
February 3 - Gym Teacher: The Movie
February 24 - The Mighty B!: We Got the Bee
March 3 - SpongeBob SquarePants: SpongeBob vs. The Big One
March 31 - Spectacular
April 7 - SpongeBob SquarePants: 10 Happiest Moments
April 21 - iCarly: Season 1, Volume 2
July 21 - SpongeBob SquarePants: To SquarePants or Not To SquarePants
August 18 - iCarly: Season 2, Volume 1
October 6 - Dora the Explorer: Dora's Christmas
November 10 - SpongeBob SquarePants: Truth or Square
December 8 - SpongeBob SquarePants: Season 6, Volume 1
Manufacture-on-demand releases
June 2

The Fairly OddParents: Season 1
The Fairly OddParents: Season 2
Rugrats: Season 1
Rugrats: The Best of Season 2

June 9 - Making Fiends: Season 1
November 24 - The Best of Rocko's Modern Life: Volume 3
December 8

Doug: Season 3
The Mighty B!: BEEing Bessie Higgenbottom

December 22 - Doug: The Best of Season 4
iTunes releases
Business
People
References