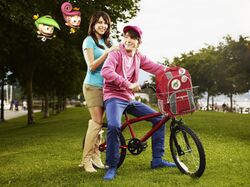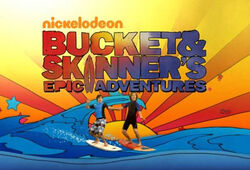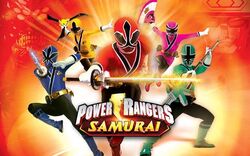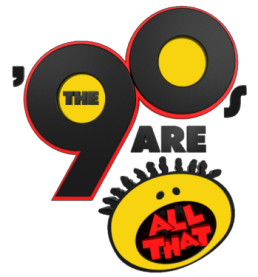 This is a list of notable events, premieres, releases, series cancellations and endings, and other business ventures for Nickelodeon in the year 2011.
Television
Series premieres
Season premieres
Series finales
Specials
International series
Programming blocks
Movies
Theatrical
Made-for-TV
Video games
Albums
August 2 - Victorious: Music From the Hit TV Show (Soundtrack)
Business
May - Nickelodeon begins licensing DVD rights of some of their TV shows to Shout! Factory.
Home video releases
DVD
Retail releases
February 22 - Invader Zim: Operation Doom
March 15 - The Rugrats Movie Trilogy Collection (box set)
May 17 - The Wild Thornberrys: Season 1
June 21 - Rocko's Modern Life: Season 1
July 5 - Victorious: Season 1, Volume 1
July 15 - Rango
July 19

Hey Dude: Season 1
The i <3 iCarly Collection (box set)

August 9 - Hey Arnold!: Season 1
August 23 - The Angry Beavers: Seasons 1 & 2
September 13
October 4 - Aaahh!!! Real Monsters: Season 1
October 11 - The Penguins of Madagascar: The All-Nighter Before Xmas
October 18 - CatDog: Season 1, Volume 1
November 1 - Victorious: Season 1, Volume 2
November 8 - The Wild Thornberrys: Season 2, Volume 1
November 15

Celebrate with Dora! (box set)
Holidays with SpongeBob (box set)

December 6 - SpongeBob SquarePants: Complete Seventh Season
Manufacture-on-demand releases
June 3

The Fairly OddParents: Season 3
The Fairly OddParents: Season 4
The Fairly OddParents: Season 5
The Fairly OddParents: Wishology!

June 10 - The Fairly OddParents: Season 7
July 10 - A Fairly Odd Movie: Grow Up, Timmy Turner!
September 9

True Jackson, VP: Season 2
True Jackson, VP: Season 3

September 23

Rugrats: Season 3
Rugrats: Season 4

October 4 - Rugrats: Season 5
October 6

Rugrats: Season 6
Rugrats: Season 7
Rugrats: Season 8
Rugrats: The Best of Season 9

October 17 - Tak and the Power of Juju: Season 1
November 1 - Victorious: Season 1, Volume 2
November 7

Back at the Barnyard: Season 1
Back at the Barnyard: Season 2

November 23 - El Tigre: The Adventures of Manny Rivera: Season 1
December 12

My Life as a Teenage Robot: Season 1
My Life as a Teenage Robot: Season 2
My Life as a Teenage Robot: Season 3
Blu-ray
iTunes releases
January 24 - The Best of Rugrats, Volume Four
February 12 - The Fairly OddParents: Season Eight
February 21 - Doug: Season Four
March 26 - Victorious: Season Two
March 29 - Blue's Clues: Season Three
April 3 - SpongeBob SquarePants: Season Eight
April 4 - Hey Arnold!: Volume Four
April 11 - Rugrats: It's All Relatives
April 25 - Rocko's Modern Life: Best of Volume Four
June 21 - Blue's Clues: Season Four
June 24 - The Fresh Beat Band: Season Three
July 11 -

iCarly: Jennette's Playlist Picks
iCarly: Jerry's Special Set
iCarly: Miranda's Most Memorable Moments
iCarly: Nathan's Best Picks
iCarly: Noah Know's Best!

August 13 - iCarly: Volume Five
August 15 - All That: Volume One (seven episodes of season two)
August 22 - The Best of Clarissa Explains It All, Volume Three
August 29 - The Best of Rugrats, Volume Five
September 19

Hey Arnold: Volume Five
Rocko's Modern Life: Best of Volume Five

October 17 - Are You Afraid of the Dark?: Volume One
November 28
December 3 - Victorious: Season Three
December 16 - Max and Ruby: Season Five
December 19 - Yo Gabba Gabba: Season Four
Events
People
Deaths