Wiki Targeted (Entertainment)
Play Sound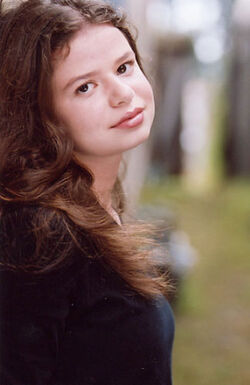 Abby Wilde (born February 25, 1989) is an American actress and singer known for her role as Stacey Dillsen on Zoey 101.
Her character Dillsen was known for a speech impediment caused by orthodontic tools. In the series finale "Chasing Zoey", she was struck by Michael Barrett's Stickshift, seemingly curing her of the speech impediment.
That was until the iCarly episode "iStart a Fan War", where Wilde reprised her role as Dillsen, sitting in at iCarly's 2010 Webicon booth. Dillsen reveals that she experienced a relapse and thus her lisp returned. She is heavily involved in the iCarly fandom. In the next episode, "iHire an Idiot", she applies for an internship at iCarly.
"Gee, this is harder than I thought."
This article doesn't contain enough information. If you know anything about Abby Wilde,