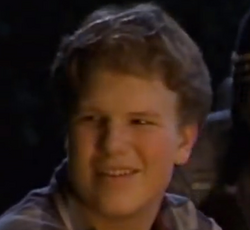 Andy is the sweet tough genius of the Midnight Society on Are You Afraid of the Dark?, played by David Deveau. Quinn and Vange make fun of him, between his school days he and his family live on a farm where he works.
External links
"Gee, this is harder than I thought."
This article about a character is a stub. You can help Nickipedia by expanding it.