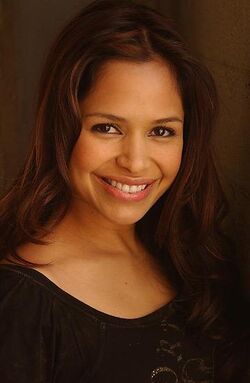 Annette Michelle Chavez (nee Lesure) hails from McAllen, TX. Where at the age of eight, she first graced the stage as "Snow White" in a school production. At that ripe, young age she knew she had found her calling in acting (devotees: Lesure was a very evolved, sentinent eight-years old). She went on to write and act in several plays throughout middle school competing in UIL, The University Interscholastic League, created by The University of Texas at Austin. While at the same time developing a multitude of other talents, she also began to earn her keep by doing runway modeling at age 12. At age 13, Annette competed in her only pageant and won the title of Little Miss America. All the while studying voice and dance to enhance her acting skills.
That next summer life changed forever. At age 14, Annett's mother Estela Burt, took a leap of faith and moved her and her brother to Palm Springs, CA. The purpose of the move was Annette to pursue her dream. Within months of arriving, Annette shot a hand-full of national commercials, landed her first t.v. series and became Screen Actors Guild (SAG).
Annette pursued her academic prowess and attendant every school from College of the Desert to UCLA, in between every audition and booking. Her penchant for Journalism and Foreign language proved to be too much with the demanding schedule of acting.
After commuting to Palm Springs to Los Angeles for six years, Annette finally moved to Los Angeles.
In the last two decades, Annette has appeared in over 100 national commercials and many TV shows, including Nickelodeon's Wild & Crazy Kids.
Annette spends her days pursuing her love for acting and raising her 7-year-old son, Preston Jude Lesure, who also became a working SAG actor at the age of 1. They have had the pleasure of working together on a few national commercials.
External Links
Community content is available under
CC-BY-SA
unless otherwise noted.