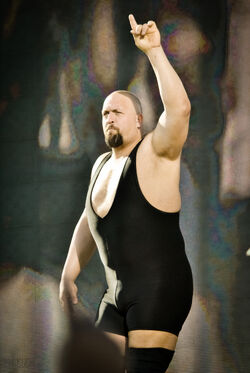 Paul Donald Wight, Jr. (born February 8, 1972), better known by his ring name, (The) Big Show, is an American professional wrestler and actor, currently signed to WWE on its Raw brand.
He was a panelist in a 1998 episode of Figure It Out. That same year, he guest starred in the Cousin Skeeter episode "Skeeter's Suplex".
In 2011, he appeared at that year's Kids' Choice Awards, Worldwide Day of Play, and guest starred in Supah Ninjas as Two Ton Harley in the episode of the same name.