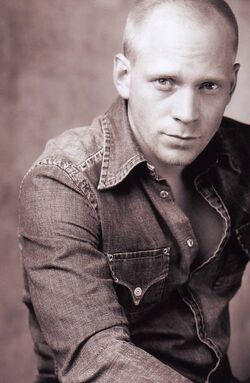 Christian Tessier (born January 1978) is a Canadian actor known for being on shows like You Can't Do That On Television & The Tomorrow People.
Tessier first came to television in 1989, appearing in 18 episodes in the final years of the Canadian children's show You Can't Do That On Television. He notably appeared in the remake of The Tomorrow People (1992 to 1995), and the motion picture adaptation of Battlefield Earthas Mickey. He also appeared on two episodes in the TV series Are You Afraid of the Dark? (1992's "Laughing In the Dark" and 1994's "The Curious Camera"). He also appeared on a 1996 episode of the TV series Goosebumps ("Say Cheese and Die!").
Later in his career, Tessier appeared in A Call to Remember and five episodes of Battlestar Galactica as Tucker Clellan, and its spin-off series Caprica. He also had played Aaron in The Day After Tomorrow. Most recently, he played a minor role in the gay-themed mystery Ice Blues.
He has recorded two songs — "Whatever it is" and "Let it go" — that are both available on YouTube.