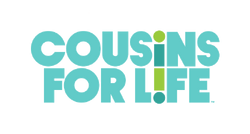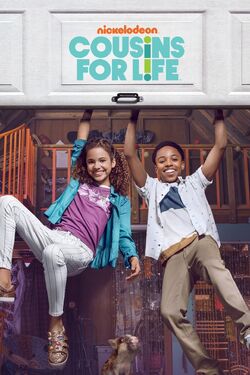 Cousins for Life is a Nickelodeon comedy series, created by the creators of former Disney series Austin & Ally, Kevin Kopelow and Heath Seifert.
Cousins for Life was officially announced on March 6, 2018 by Nickelodeon. It was confirmed to consist of 20 episodes. A sneak peek aired on November 24, 2018 while the series premiered on January 5, 2019. Later, it was cancelled on June 8, 2019.
Production for the first season began on June 5, 2018, and ended on December 7th of the same year.
Plot
The buddy comedy centers on 12-year-old cousins Stuart and Ivy, best friends who come from very different backgrounds, and learn to navigate life under one roof with their families. After Stuart's mom is deployed overseas, his fun-loving dad, Clark decides to move the family to Portland to live with his uptight brother, Lewis, and his family which includes Stuart's confident, socially-active cousin Ivy and her younger, overly-curious brother Leaf. Now living in a brand new city, Stuart embarks on a variety of endeavors with Ivy that lead to hilarious adventures. Although, the cousins do not always see eye-to-eye, Ivy and Stuart learn they are better together, and when they team up, they are unstoppable.
Cast
Main Cast
Dallas Young

as

Stuart

Scarlet Spencer

as

Ivy

Ron G.

as

Clark

Ishmel Sahid

as

Lewis

Micah Abbey

as

Leaf
External links