Wiki Targeted (Entertainment)
Play Sound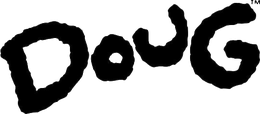 The following is a list of episodes of Doug, listed in production order. Please note, this list does not include episodes of the later Doug series co-produced by Walt Disney Television Animation.
All episodes premiered on the main Nickelodeon network.
For some reason, the last two seasons were removed from TeenNick's rerun rotation of the series in [[April 2018.
Overview
Season
Episodes
Originally aired
DVD release date
Season premiere
Season finale
1
13
August 11, 1991
December 8, 1991
August 29, 2008
2
13
September 13, 1992
December 6, 1992
3
13
March 21, 1993
July 11, 1993
December 8, 2009
4
13
September 23, 1993
January 2, 1994
December 22, 2009 (minus two episodes)
June 26, 2014 (fully released as part of The Complete Nickelodeon Series)
Episodes
Season 1 (1991)
#
First segment
Second segment
Original airdate
Code
1
Doug Bags a Neematoad
August 18, 1991
101
2
Doug Can't Dance
Doug Gets Busted
August 11, 1991
102
3
Doug's Dog's Date
Doug's Big Nose
August 25, 1991
103
4
Doug Takes a Hike
Doug Rocks
September 8, 1991
104
5
Doug Can't Dig It
Doug Didn't Do It
September 22, 1991
105
6
Doug, Mayor for a Day
Doug's No Dummy
September 29, 1991
106
7
Doug's Cool Shoes
Doug to the Rescue
October 6, 1991
107
8
Doug Gets His Ears Lowered
Doug on the Wild Side
October 27, 1991
108
9
Doug's Big Catch
Doug Needs Money
November 3, 1991
109
10
Doug's Runaway Journal
Doug's Doodle
November 10, 1991
110
11
Doug's Cookin'
Doug Loses Dale
[[November 17, 1991
111
12
Doug is Quailman
Doug Out in Left Field
November 24, 1991
112
13
Doug's Fair Lady
Doug Says Goodbye
December 8, 1991
113
Season 2 (1992)
| # | First segment | Second segment | Original airdate | Code |
| --- | --- | --- | --- | --- |
| 14 | Doug Takes the Case | Doug's Secret Song | September 13, 1992 | 201 |
| 15 | Doug's Got No Gift | Doug vs. the Klotzoid Zombies | September 20, 1992 | 202 |
| 16 | Doug's Secret Admirer | Doug's on TV | September 27, 1992 | 203 |
| 17 | Doug's Dinner Date | Doug Meets Fentruck | October 4, 1992 | 204 |
| 18 | Doug Battles the Rulemeister | Doug's a Genius | October 11, 1992 | 207 |
| 19 | Doug Saves Roger | Doug's Big News | October 18, 1992 | 208 |
| 20 | Doug's a Big Fat Liar | Doug Wears Tights | October 25, 1992 | 209 |
| 21 | Doug's Derby Dilemma | Doug On His Own | November 1, 1992 | 206 |
| 22 | Doug on the Trail | Doug Meets Robobone | November 8, 1992 | 210 |
| 23 | Doug's Hot Ticket | Doug's Dental Disaster | November 15, 1992 | 212 |
| 24 | Doug's On Stage | Doug's Worst Nightmare | November 22, 1992 | 205 |
| 25 | Doug Pumps Up | Doug Goes Hollywood | November 29, 1992 | 211 |
| 26 | Doug's Lost Weekend | Doug's Lucky Hat | December 6, 1992 | 213 |
Season 3 (1993)
| # | First segment | Second segment | Original airdate | Code |
| --- | --- | --- | --- | --- |
| 27 | Doug's Fat Cat | Doug and Patti P.I. | March 21, 1993 | 301 |
| 28 | Doug is Slave for a Day | Doug Rocks the House | April 18, 1993 | 302 |
| 29 | Doug's Comic Collaboration | Doug's Pet Capades | April 25, 1993 | 303 |
| 30 | Doug's Career Anxiety | Doug's Big Brawl | May 9, 1993 | 304 |
| 31 | Doug's Huge Zit | Doug Flies a Kite | May 16, 1993 | 305 |
| 32 | Doug and the Weird Kids | Doug's Behind the Wheel | May 23, 1993 | 306 |
| 33 | Doug's New Teacher | Doug on First | May 30, 1993 | 307 |
| 34 | Doug's Cartoon | Doug's Monster Movie | June 6, 1993 | 308 |
| 35 | Doug's Hot Property | Doug and the Little Liar | June 13, 1993 | 309 |
| 36 | Doug Inc. | Doug's Nightmare on Jumbo Street | June 20, 1993 | 310 |
| 37 | Doug's Shock Therapy | Doug is Hamburger Boy | June 27, 1993 | 311 |
| 38 | Doug and the Yard of Doom | Doug's Garage Band | July 4, 1993 | 312 |
| 39 | Doug's Great Beet War | Doug's Magic Act | July 11, 1993 | 313 |
Season 4 (1993-94)
#
First segment
Second segment
Original airdate
Code
40
Doug's Math Problem
Doug's Big Feat
September 26, 1993
401
41
Doug's Bum Rap
Doug & Patti Sittin' in a Tree
October 3, 1993
402
42
Doug Door to Door
Doug Tips the Scales
October 10, 1993
403
43
Doug's Halloween Adventure
October 30, 1993
404
44
Doug En Vogue
Doug's Mail Order Mania
November 7, 1993
405
45
Doug's Birthday Present
Doug's Fan Club
November 14, 1993
406
46
Doug Runs
Doug Clobbers Patti
November 21, 1993
407
47
Doug's Treasure Hunt
Doug's Brainy Buddy
November 27, 1993
408
48
Doug Ripped Off!
Doug's Babysitter
December 5, 1993
409
49
Doug's Christmas Story
December 12, 1993
410
50
Doug's in the Money
Doug's Sister Act
December 12, 1993
411
51
Doug Throws a Party
Doug Way Out West
December 26, 1993
412
52
Doug Graduates
Doug's Bad Trip
January 2, 1994
413