This page uses content from the English Wikipedia. The article or pieces of the original article was at History of Nickelodeon. The list of authors can be seen in the page history. As with Nickipedia, the text of Wikipedia is available under the GNU Free Documentation License.
This article is devoted to the history of the cable channel Nickelodeon.
1977–79: QUBE and early Pinwheel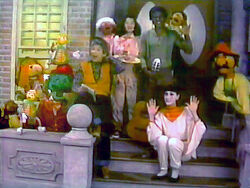 The Nickelodeon concept was created by Dr. Vivian Horner, an educator and the director of research on CTW's The Electric Company. She also created its first original series Pinwheel, which launched on Warner Cable's QUBE on community channel C-3 (nicknamed The Pinwheel Channel, or simply Pinwheel in advertisments and guides) in Columbus, Ohio on December 1, 1977. C-3 exclusively broadcast Pinwheel each day from 7:00 a.m. to 9:00 p.m. (EST).
After Pinwheel's success, Horner planned to bring the show (along with a handful of other QUBE shows) to a nation-wide audience. Vivian Horner asked her co-workers to help come up with a list of possible names for the national network. Many names (like The Savoy Channel and The Rainbow Network) were proposed, but Sandy Kavanaugh's (the producer of Pinwheel) proposed "Nickelodeon,"[1][2] (altough not fully satisfied with it) got picked.
In 2013, she recalled:
"The name of the network had come from Vivian Horner wanting me to come up with a list of possibilities. Everybody was suffering over what to call it. I came up with a list and Nickelodeon was my favorite. A lot of the other names we came up with were bad... I wasn't thrilled with 'Nickelodeon.' It was whimsical sounding, though. It had a fun lilt."

―Sandy Kavanaugh, Slimed! An Oral History of Nickelodeon's Golden Age
1979–1984: National launch as Nickelodeon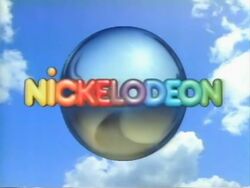 In December 1978, the team behind QUBE announced that their programming would make the move to national television.[3] The children's channel, now branded as Nickelodeon, was initially set for launch in February 1979[4], but was delayed to April 1, 1979. Nickelodeon debuted to Warner Cable franchises across the United States, making it the first-ever cable channel for children. Its first day of broadcasting began with an airing of Pinwheel at 10:00 a.m. EST. In its early years, Nickelodeon was entirely commercial-free, and it was used as a loss leader for then-parent Warner Cable (and later Warner-Amex). As Warner saw it, having a commercial-free children's channel would prove a somewhat advantage putting them over rival companies like HBO.
The channel's first logo and original advertising campaign name were created by New York-based creative director/designer Joseph Iozzi.[5] The first model used in a Nickelodeon advertisement was the designer's son Joseph Iozzi II, while the logo's font was designed by Lubalin, Smith, Carnase, Inc. The intent of Iozzi was to replace the graphic of the line illustration of the man peering into the Nickelodeon with a period illustration of a boy in nickers, British flat cap, big suspenders, tip toed on a stylish iron train step, looking into the Nickelodeon font. However, available time and new management never permitted the planned redesign.[6]
The network quickly expanded its audience reach, first to other Warner Cable systems across the country, and eventually to other cable providers.[7] It was distributed via satellite on RCA Satcom-1, which went into orbit a week earlier on March 26, originally transmitted on transponder space purchased from televangelists Jim and Tammy Faye Bakker.[8] Despite its prior history on the QUBE system under the Pinwheel name, Nickelodeon usually designates 1979 as the year of their "official" launch.
Initial programming on Nickelodeon included Pinwheel (reformatted as a daily hour-long series that showed three to five episodes), Video Comics, America Goes Bananaz, Nickel Flicks, and By the Way, all of which originated (or at least have connection) at QUBE studios in Columbus (Pinwheel would move to New York for it's filming location). The network's original logo incorporated a man looking into a nickelodeon machine that was placed in the "N" in the wordmark; this was replaced the following year by another wordmark with the "Nickelodeon" text in Pinwheel's logo typeface. As Nickelodeon originally operated as a commercial-free service, the network ran interstitials between programs, consisting of a male mime portrayed by character actor/mime Jonathan Schwartz[9] doing tricks in front of a black background. At the time of its launch, Nickelodeon's programming aired for thirteen hours each weekday from 8:00 a.m. to 11:00 p.m. and for fourteen hours on weekends from 8:00 a.m. to midnight Eastern and Pacific Time. Premium cable network Star Channel (which later relaunched as The Movie Channel in November 1979) would take over the channel space after Nickelodeon's broadcast day ended.
On September 14, 1979, American Express reached an agreement with Warner Communications to buy 50% of Warner Cable Corporation for $175 million in cash and short-term notes. Through the formation of the joint venture, which was incorporated in December 1979, Star Channel and Nickelodeon were absorbed into Warner-Amex Satellite Entertainment (later Warner-Amex Cable Communications), a company that handled the operations of the group's cable channels (Warner Cable was folded into the separate, jointly owned Warner Cable Corporation).
New shows were added to the lineup in 1980, including Dusty's Treehouse, First Row Features, Special Delivery, What Will They Think Of Next? and Livewire. In 1981, the network introduced a new logo, consisting of a silver pinball overlaid by multicolored "Nickelodeon" text. Late that year, the Canadian sketch comedy series You Can't Do That on Television made its American debut on Nickelodeon, becoming the network's first biggest hit series. The green slime originally featured on that program was later adopted by Nickelodeon as a primary feature of many of its shows, including the game show Double Dare.[10] Other shows that were part of Nickelodeon's regular schedule in its early years included The Third Eye, Standby...Lights! Camera! Action! and Mr. Wizard's World.
On April 12, 1981, the channel shifted its daily programming to 13 hours a day, now airing from 8:00 a.m. to 9:00 p.m. Eastern and Pacific Time, seven days a week. The Movie Channel had become a separate 24-hour channel by this point, and Nickelodeon had begun turning over its channel space during off-hours to the Alpha Repertory Television Service (ARTS), a fine arts-focused network owned by the Hearst Corporation and Hearst/ABC Video Services. ARTS became the Arts & Entertainment Network (A&E) in 1984, after it merged with NBC's struggling cable service, the Entertainment Channel. In 1983, Nickelodeon began to accept corporate underwriting (a method common in public television) for its programming in order to increase revenue.[11]
1984–1996: Laybourne era, rise to prominence and golden age
In early 1984, Geraldine Laybourne, who had been a program manager at the network since 1980,[12] was named vice president of Nickelodeon.[13] By that time, the network operated at a loss of $10 million and lacked successful programs (shows that failed to gain traction during its early years included Against the Odds and Going Great), which stagnated viewership and led to it finishing dead last among all U.S. cable channels at one point. After the management staff at MTV Networks was fired, Laybourne and MTV president Robert Pittman turned to Fred Seibert and Alan Goodman of Fred/Alan Inc., who had helped create MTV's original identity in 1981, to reinvigorate Nickelodeon, leading to what many believe to be the channel's "golden age".[14]
Seibert and Goodman teamed up with Tom Corey and Scott Nash of Boston advertising firm Corey McPherson Nash to rebrand the network. The "pinball" logo was replaced with a new logo featuring the "Nickelodeon" name in the Balloon Extra Bold typeface overlaid on an orange shape of some sort. Similarly to MTV, the general design of the logo was interchangeable with various objects, such as a blimp, a rocketship, an airplane, a haypile, and a splat (the last of which would form the basis of the channel's main logo beginning in 1991), and would be adapted into countless variations over the next 25 years. Fred/Alan enlisted the help of several animators and studios to create promotional IDs with the new branding. Notably, they also collaborated with doo-wop group the Jive Five (known for their 1961 hit "My True Story"), who contributed the channel's now-synonymous 13-note "Nick Nick Nick" jingle. The rebranding was introduced in October 1984[15] before fully replacing the "pinball" logo in early 1985. Within six months, Nickelodeon would become the dominant channel in children's programming, and remained so for 26 years, even in the midst of increasing competition from other children's cable channels such as the Disney Channel and Cartoon Network. It also began promoting itself as "the First Kids' Network", due to its status as the first American television network aimed at children.
After A&E became a separate 24-hour channel in January 1985, Nickelodeon ran text promos for their daytime shows during off-air hours before becoming a 24-hour channel itself in June. Some cable systems provided programming from a niche cable television service that had no room on system airing on the channel space, with future sister network BET being among the most popular choices.[16] Pittman tasked Laybourne with developing programming for the late evening and overnight timeslot. To help with ideas, Laybourne again enlisted Seibert and Goodman, who conceived the idea of a classic television block modeled after the "Greatest Hits of All Time" oldies radio format after being presented with over 200 episodes of The Donna Reed Show. On July 1, 1985, Nickelodeon launched the nighttime block Nick at Nite, which aired from 8:00 p.m. to 7:00 a.m. Eastern and Pacific time.
On July 18, 1985, Warner-Amex made the decision to divest MTV, Nickelodeon, and the newly launched Video Hits One (VH1) into the MTV Networks company, which had just been made public.[17] On August 9, Warner Communications announced that it had bought American Express' remaining stock in Warner-Amex for $450 million.[18] On August 26, Warner announced that it would sell 31% of MTV Networks and 19% of Showtime/The Movie Channel to Viacom, who already owned half of the latter company under an agreement with Warner.[19] Viacom later fully acquired both MTV Networks and Showtime/The Movie Channel for $326 million in November,[20] ending Warner's venture into children's television until it acquired future Nick competitor Cartoon Network in 1996.
In 1988, the network aired the inaugural Kids' Choice Awards (previously known as The Big Ballot), a telecast in the vein of the People's Choice Awards in which viewers select their favorites in television, movies and sports. It also introduced Nick Jr., an educational program block for preschool-age children which replaced the former Pinwheel block.
In 1989, Laybourne was named the first president of Nickelodeon after spending five years as vice president.[21] On June 7, 1990, Nickelodeon opened Nickelodeon Studios, a television production facility and attraction at Universal Studios Florida in Orlando, where many of its sitcoms and game shows were filmed. It also entered into a multimillion-dollar joint marketing agreement with Pizza Hut, which provided the new children's publication Nickelodeon Magazine for free at participating restaurants.[22]
On August 11, 1991, Nickelodeon debuted the Nicktoons brand with its first original animated series Doug, Rugrats and The Ren & Stimpy Show.[23] The development of these programs was a reversal of the network's previous concerns, as it had previously refused to produce weekly animated series due to high production costs.[23] The three series found success by 1992, resulting in the creation of the network's fourth Nicktoon Rocko's Modern Life in 1993, which also became a success. Doug and The Ren & Stimpy Show both ended production around 1995, although Doug would be revived by Disney as part of ABC's Saturday morning lineup in 1996; Rugrats, on the other hand, returned from hiatus in 1997.
On August 15, 1992, the network extended its Saturday schedule by two hours with the launch of the primetime block SNICK, which aired from 8:00 to 10:00 p.m. Eastern and Pacific Time.[24] Over the years, SNICK became home to shows such as Are You Afraid of the Dark? and Clarissa Explains It All. The success of the Saturday primetime block led Nickelodeon to expand its programming into primetime on other nights in 1996, with the extension of its broadcast day to 8:30 p.m. Eastern and Pacific Time (later extended to 9:00 p.m. from 1998 to 2009) on Sunday through Friday nights.[25] In 2004, the SNICK block was reformatted as the Saturday edition of TEENick, which had debuted on Sunday evenings on March 4, 2001. The Saturday night block continues today and was not officially branded from 2009 to 2012, when the "Gotta See Saturdays" brand was adopted for the Saturday morning and primetime blocks. The TEENick branding, with its spelling altered to TeenNick, has since been used on the sister channel previously known as The N.
In March 1993, the channel enlisted viewers to come up with new logo shapes for channel IDs. The designs chosen – a cap, a balloon, a gear, a rocket, and a top, among other shapes – were mainly 3D renderings, and debuted alongside a new graphics package in June. After a three-year absence following suspension of the publication in 1990, Nickelodeon resumed Nickelodeon Magazine under a pay/subscription model in June 1993.[26]
In May 1993, Nickelodeon partnered with Sony Wonder to release episode compilations of the network's programs on VHS, which became top sellers. After Paramount Pictures became its sister company with the studio's 1994 purchase by Viacom, Nickelodeon switched its distribution to Paramount Home Entertainment in 1996, who re-released Nicktoons compilations on VHS. In October and December 1994, Nickelodeon sold a syndication package of Halloween and Christmas-themed Nicktoon episodes to television stations across the United States, in conjunction with then-new corporate relative Paramount Domestic Television.[27]
In 1994, Nickelodeon launched The Big Help (which spawned the spin-off program The Big Green Help in 2007), a program intended to encourage activity and environmental preservation by children. That same year, Nickelodeon removed You Can't Do That on Television from its schedule after 13 years, and later debuted the sketch comedy series All That, which would go on to launch the careers of several actors and actresses, including Kenan Thompson, Kel Mitchell, Amanda Bynes, and Jamie Lynn Spears. Dan Schneider, one of the show's executive producers, would go on to create and produce numerous hit live-action series for Nickelodeon, including The Amanda Show (a spin-off of All That), Drake & Josh, Zoey 101, iCarly, and Victorious. Also in 1994, Nickelodeon debuted its fifth Nicktoon Aaahh!!! Real Monsters, which would also become a hit series.
1996–2006: Scannell era and silver age
On February 13, 1996, Herb Scannell was named president of Nickelodeon, succeeding Geraldine Laybourne. Around that time, Nick at Nite launched the spinoff channel TV Land. In 1997, Albie Hecht became president of film and television entertainment for Nickelodeon before leaving to be president of the Viacom network TNN (later Spike) by 2003.
On July 10, 1996, Paramount Pictures released Nickelodeon's first feature-length film, an adaptation of the Louise Fitzhugh novel Harriet the Spy, starring Michelle Trachtenberg and Rosie O'Donnell. The film went on to earn twice its $13 million budget.[28] Two years later, Nickelodeon brought Rugrats to the big screen with The Rugrats Movie, which grossed over $100 million domestically and became the first non-Disney animated movie to surpass that amount.
1997 was a watershed year for Nickelodeon. Until the 1990s, Saturday morning cartoons had been the most popular children's programs on television. However, in part because of the imposition of educational television mandates on all broadcast stations in 1996, Nickelodeon and other children's-oriented cable networks (never subject to those mandates as they did not broadcast over the air) now had an advantage in not having to have its programs comply with the mandate. By 1997, Nickelodeon's Saturday morning lineup had shot ahead of all of its broadcast competition, where it would remain for the next several years.[29]
On May 1, 1999, Nickelodeon previewed SpongeBob SquarePants directly after the 1999 Kids' Choice Awards.[30] After the series officially premiered on July 1, it became the most popular Nicktoon in the channel's history, consistently ranking its highest-rated series since 2000.[31] By 2001, a third of the series' audience was made up of adults, and the show was run in evening slots.[30] A film adaptation was announced in 2002 and was released in 2004.[32] The ensuing SpongeBob media franchise went on to generate over $13 billion in merchandising revenue for Nickelodeon.[33]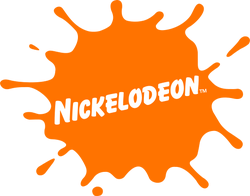 In March 2004, Nickelodeon and Nick at Nite were separated in the Nielsen primetime and total day ratings due to the different programming, advertisers and target audiences between the two services. This caused controversy as cable executives believed that this manipulated the ratings, given that Nick at Nite's broadcast day takes up only a fraction of Nickelodeon's programming schedule.[34][35] Nickelodeon and Nick at Nite's respective ratings periods only encompass the hours they each operate under the total day rankings, although Nickelodeon only is rated for the daytime ratings; this is due to a 2004 ruling by Nielsen that networks must program for 51% or more of a daypart to qualify for ratings for a particular daypart.[36]
On June 14, 2005, Viacom decided to split itself into two companies as a result of the declining performance of its stock, which Viacom chairman Sumner Redstone stated was necessary to "respond to a changing industry landscape".[37] Both resulting companies would be controlled by Viacom's parent National Amusements. On December 31, 2005, Nickelodeon and the remainder of the MTV Networks division, as well as Paramount Pictures, BET Networks and Famous Music (a record label that the company sold off in 2007), were spun off to the new Viacom. The original Viacom was renamed CBS Corporation and retained CBS Showtime Networks, Paramount Television (now the separate arms CBS Television Studios and CBS Television Distribution), Viacom Outdoor (renamed CBS Outdoor), Simon & Schuster, Paramount Parks (which was later sold), and its other broadcasting assets,.
Nickelodeon Studios closed in 2005[38] and was converted into the Blue Man Group Sharp Aquos Theatre in 2007. Nickelodeon moved its live-action series to Nickelodeon on Sunset (formerly the Earl Carroll Theatre) in Hollywood, as well as other studio facilities there and in other locations. The company continued to film at the Sunset location until 2017.[39] In 2005, Nickelodeon premiered the animated series Avatar: The Last Airbender,[40] which became a hit series on the network.
2006–2018: Zarghami era, redesign and restructuring
On January 4, 2006, Scannell resigned from Nickelodeon after spending ten years as president of the network. Cyma Zarghami was appointed in his place as president of Viacom's newly formed Kids & Family Group.[41]
The Naked Brothers Band, a rock-mockumentary series that tells of a preteen rock band consisting of two real-life brothers who write and perform the songs, was broadcast on Nickelodeon from 2007 to 2009, and was popular among children aged 6 to 11. By the time the show had begun its first season in February 2007, the band's song "Crazy Car" was on the Billboard Hot 100. In June, Nickelodeon entered a four-year development deal with Sony BMG Music Entertainment (later Sony Music) to help produce music-themed television series, tie-in soundtrack albums and original songs for release as singles;[42] Sony label Columbia Records would later release The Naked Brothers Band's first and second season soundtrack albums, which would both chart on the Billboard 200. Victorious, the only greenlit series produced under the Sony partnership, ran from 2010 to 2013. The similarly music-themed sitcom Big Time Rush ran from 2009 to 2013, but Sony was only involved with the show's music and became involved with production midway through its first season. Big Time Rush became Nickelodeon's second most successful live-action show after iCarly, garnering 6.8 million viewers in its official premiere on January 18, 2010, setting a new record as the highest-rated live-action series premiere in the channel's history.

In order to streamline the brand's identity, Nickelodeon unveiled a new logo created by New York City–based creative director/designer Eric Zim in January 2009. The redesign, which was the network's first in 25 years, is based on a custom font resembling Bauhaus (unofficially named Litebulb), and retains the trademark orange color of its predecessor. It was intended to be part of a broader revamp that included the Nick at Nite and Nick Jr. blocks, as well as sister channels Nicktoons Network, Noggin and The N (the last of which had been a block spun off from Noggin into its own channel in 2007, replacing Nickelodeon GAS). Zarghami stated that the decision to rebrand all of the channels was made after management began putting their logos on the same business card and decided it "looked like a mess".[43]
On September 28, 2009, the new logo made its official debut on Nickelodeon (although it was accidentally used by the network two days earlier alongside the old logo), coinciding with the rebrands of Nick at Nite and Nick Jr. and the relaunches of Nicktoons Network as Nicktoons (which it had previously been named until 2005), The N as TeenNick (named after Nickelodeon's similarly titled TEENick block that had been discontinued on February 2),[44] and Noggin as Nick Jr. (retooled as an extension of the block of the same name). On November 2, 2009, a Canadian version of Nickelodeon was launched in a partnership between Viacom and Corus Entertainment (the owners of YTV, which had aired and continue to air Nickelodeon series), bringing Nickelodeon to most of North America for the first time. The new logo made its debut in the United Kingdom on February 15, 2010, in Spain on February 19, in Asia on March 15, in Latin America on April 5, and in the Philippines on July 26.
Viacom brought Teenage Mutant Ninja Turtles and Winx Club into the Nickelodeon family by purchasing both franchises in October 2009 and September 2010, respectively. Nickelodeon Animation Studio produced a new computer-animated Turtles series[45] and new seasons of Winx Club featuring CGI sequences.[46] Both comprised Nickelodeon's strategy to reboot two established brands for new viewers; TMNT was intended to reach an audience of boys aged 6 to 11, and Winx was aimed at the same age group of girls. In February 2011, Viacom bought out a third of Rainbow SpA,[47] the Italian studio that produced Winx Club. The purchase was valued at 62 million euros (US$83 million),[48] and led to new shows being co-developed by Rainbow and Nickelodeon, including My American Friend and Club 57.[49] That same year, Nickelodeon debuted House of Anubis, a series based on the Nickelodeon Netherlands series Het Huis Anubis, which became the first original scripted series to be broadcast in a weekdaily strip (similar to the soap opera format). Produced in the United Kingdom, it was the first original series by the flagship American channel to be produced entirely outside of North America.
The year 2011 saw Nickelodeon's longtime rating dominance in children's cable begin to topple. After having been the highest-rated children's network in the first half of that year,[50] its viewership experienced a sharp double-digit decline by the end of 2011, which was described as "inexplicable" by Viacom management.[51] The channel would not experience a calendar week ratings increase until November 2012 (with viewership slowly rebounding after that point),[52] but its 17-year streak as the highest-rated cable network in total day viewership was broken by Disney Channel that year.[53]
On July 17, 2014, the network televised the inaugural Kids' Choice Sports Awards, a spin-off of the Kids' Choice Awards that honors athletes and teams from the previous year in sports.
In 2016, the network began to produce made-for-TV movies based on older properties, including Legends of the Hidden Temple, Hey Arnold!: The Jungle Movie, Rocko's Modern Life: Static Cling, and Invader Zim: Enter the Florpus; the former two premiered on Nickelodeon, while the latter two premiered on Netflix in August 2019.[54]
2018–present: Robbins era and future
In June 2018, Zarghami stepped down from Nickelodeon after having been employed at the network for 33 years and spending twelve years as its president.[55] Veteran Nick writer/producer and then-Paramount Players president Brian Robbins was chosen to succeed her as president in October.[56]
In January 2019, Viacom acquired the streaming platform Pluto TV, and later made a channel for Nickelodeon, including specific channels for Dora the Explorer and Teenage Mutant Ninja Turtles. In February, Robbins announced a revival of All That (which had previously been cancelled in 2000 and 2005) executive produced by original cast members Kenan Thompson and Kel Mitchell,[57] which premiered on June 15. In August, Viacom brought Garfield into the Nickelodeon family when it purchased its owner Paws, Inc., with plans for a new animated series.[58]
In November 2019, Nickelodeon and Netflix signed a multi-year agreement to produce several original animated films and television series based on Nickelodeon's library of characters to compete with the Disney+ streaming service. Known projects include a music project based on SpongeBob SquarePants character Squidward Tentacles and feature films based on The Loud House and Rise of the Teenage Mutant Ninja Turtles.[59]
On December 4, 2019, Viacom re-merged with CBS Corporation to form ViacomCBS,[60] reuniting the two companies after they had previously been split in 2005. As part of the merger, CBS announced plans to add content from Nickelodeon to its All Access streaming service (which would be renamed Paramount+ in March 2021).[61]
On February 21, 2020, the Nickelodeon animated series Glitch Techs premiered on Netflix, making it the first Nicktoon to premiere exclusively on that platform.[62]
In 2021, CBS Sports began partnering with Nickelodeon on its coverage of the National Football League, allowing the kids' network to simulcast a youth-specific version of CBS' Wild Card playoff broadcast on January 10.[63][64] Nickelodeon would also figure in CBS' coverage of Super Bowl LV in February, with special programming and Internet content pertaining to the game itself tied into the Nick brand.[65]
External links
References
Community content is available under
CC-BY-SA
unless otherwise noted.