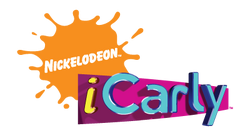 This is the episode list for the fifth season of iCarly.
Episodes
#
Title
Director
Writer
Original Airdate
Code
46 (1)
iApril Fools
Jerry Trainor
Dan Schneider & George Doty IV
March 24, 2012
501
In this special April Fool's Day episode Carly and Spencer are being evicted They throw a party and the gang reminisces about their time in Bushwell Plaza They have help from their genie friend T-Bo in case they need a little magic. However, their memories are changed and warped to become silly and nearly nothing like the actual occurrences In the end, Carly and her friends convince Mr. Bushwell to let them stay, but then Spencer comes to take them 'back to the future' (he says to a future iCarly episode), to which T-Bo brings them there in the magic bubble.
47 (2)
iGo One Direction
Steve Hoefer
Dan Schneider & George Doty IV
April 7, 2012
502
Carly gets sick with Jungle Worms on a vacation. Although she is cured of her symptoms after two days, Dr. Dresdin warns that she might still be contagious. When the British-Irish boyband One Direction accepts an invitation to iCarly, band member Harry gets sick after he drinks from Carly's water bottle. He's still not better after a week and Carly take care of him. At the Groovy Smoothie, the others are wondering why Harry isn't better after a week. Sam tell the others how Harry is better but just faking his illness because he likes Carly taking care of him. In order to get him to confess, they make up a lie that they want to accept Gibby, a huge One Direction fan, into the band. Harry is so shocked by the idea that he stops pretending to be sick, and One Direction performs their song "What Makes You Beautiful" on iCarly.
48 (3)
iOpen a Restaurant
Steve Hoefer
Dan Schneider & Jake Farrow
April 21, 2012
503
Sam and Gibby open a secret restaurant named Gibby's in the basement at their school Bully Billy Boots, who just got out of juvie, harasses and irritates Gibby by constantly asking him to take off his shirt. Sam tries to diffuse the situation by sending Gibby to go on a walk and trying to talk to Billy, but when Gibby returns later, Billy attacks him and Sam beats up Billy with a Butter sock. Later on, Billy tells Mr. Howard about the restaurant and hopes it gets shut down. Even though Principal Franklin, one of Gibby's customers himself, agrees that the restaurant violates school rules, he allows Sam and Gibby to keep running it in secret and as soon as Mr. Howard is out of earshot.
49 (4)
iHalfoween
Adam Weissman
Dan Schneider & Ben Dougan
April 28, 2012
504
Carly, Sam and Freddie wonder why can't you celebrate Halloween more than once a year. They decide to celebrate it halfway through the year as well creating a new holiday termed 'Halfoween' and have a party.
50 (5)
iPear Store
David Kendall
Dan Schneider & Jake Farrow
May 12, 2012
505
Freddie gets a job at the Pear Store when Carly, Sam and Gibby visit him there Sam manages to sell a computer by talking the customer into buying it instead of talking about technical details like Freddie does because of her talent for talking people into buying things she is immediately hired much to Freddie's dismay when she gets promoted to a supervisor Freddie complains about it and gets fired right after he is fired Sam quits too.
51 (6)
iBattle Chip
Adam Weissman
Dan Schneider & Jake Farrow
June 9, 2012
506
After Chuck steals Spencer's clothes Spencer calls the cops on him and Chuck gets sent to military school However this causes Chuck's younger brother Chip to hate Spencer and terrorize him more than Chuck did.
52 (7)
iShock America
Steve Hoefer
Dan Schneider
October 6, 2012
507-508
After Jimmy Fallon mentions iCarly on his late night show the gang does a tribute webcast to him Jimmy sees it and invites them to New York to appear on his show.
See Also
Community content is available under
CC-BY-SA
unless otherwise noted.