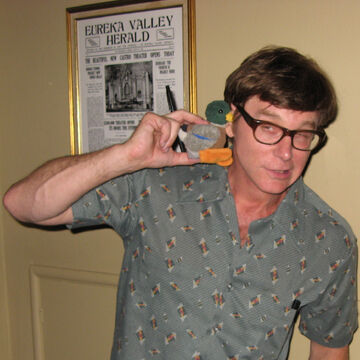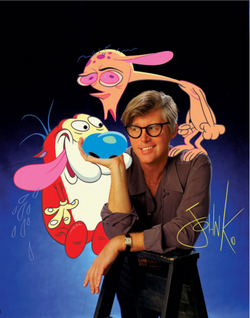 Michael John Kricfalusi is a Canadian animator and voice actor, best known for creating the Nickelodeon animated series The Ren and Stimpy Show.
Early life
Kricfalusi was born on September 9, 1955 in Canada, but he mostly spent his early childhood in Germany and Belguim as a military brat. When he was 7, he returned to his family in Canada.
Career
After working on the new Mighty Mouse series and Benny and Cecil, Kricfalusi formed Spümcø animation studio with partners Jim Smith, Bob Camp and Lynne Naylor and they started working on a pilot that was set to air on Nickelodeon. The pilot was well-received and got good ratings. In response to this, Nick ordered that 13 half-hour episodes be made.
Ren and Stimpy was a huge success for Nickelodeon gathering high ratings despite mixed reviews from critics at the time, but it ran into many problems, as it was targeted by many parents for Ren's domestic violence and gross-out humor. The main reason though, was because new episodes kept missing deadlines due to Kricfaulsi's perfectionism, going against the limitations on what would be approved by network standards, and mistreatment towards the cast and crew. Because of this, Kricfalusi was dismissed by Nick and Bob Camp took over Kricfalsci's job as director and Billy West, who voiced Stimpy, was now the voice of Ren as well.
External links