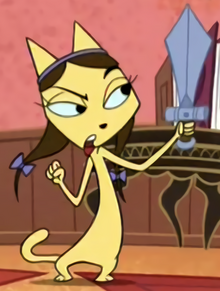 Katilda is the cats' neighbor on Catscratch. She debuted in an episode named after her, bumping into them especially Mr. Blik who falls in love with her, she alerted them on something awful coming.
"Gee, this is harder than I thought."
This article about a character is a stub. You can help Nickipedia by expanding it.