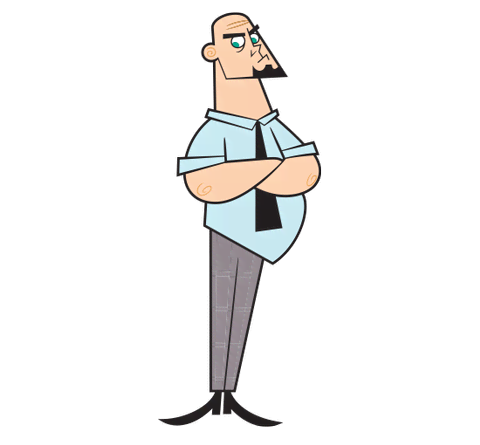 Mr. Lancer is the vice-principal and English, Math, Science and Social Studies teacher of Casper High on Danny Phantom, voiced by Ron Perlman). Known for his habit of using book titles as exclamations, he is a strict teacher who seems to prefer the popular kids over Danny Fenton and his friends, due to Danny's average grades and his lackluster interest in his job. Despite this, Lancer means well and tries to make sure all his students do their best.
"Gee, this is harder than I thought."
This article about a character is a stub. You can help Nickipedia by expanding it.
This page uses content from the English Wikipedia. The article or pieces of the original article was at List of Danny Phantom characters. The list of authors can be seen in the page history. As with Nickipedia, the text of Wikipedia is available under the GNU Free Documentation License.