Wiki Targeted (Entertainment)
Play Sound
Nick Pluto TV (also called Nick on Pluto TV) is a collection of free, internet-based feeds of Nickelodeon programming. It is part of the Pluto TV app, which is owned by Nickelodeon's parent company, ViacomCBS. The channels feature reruns of older programs from Nickelodeon and Nick Jr.
History
Two Nickelodeon-based networks, Nick on Pluto TV and Nick Jr. on Pluto TV, were launched on May 1, 2019. This took place shortly after ViacomCBS acquired the free, internet-based streaming service Pluto TV from its original owners. Two Spanish-language channels were launched in October of 2019, and international feeds have also been launched since then.
Both networks feature older Nickelodeon programs in which have not been broadcast on Nickelodeon in at least a year. The two and twelve other Viacom networks were launched at about 3:30 AM. The first program to air was Legends of the Hidden Temple.
On November 19, 2019, ViacomCBS launched two more new subnetworks; NickMovies (which showed a variety of Nickelodeon's live action movies,) and NickGames, (a Nickelodeon GAS type of channel, which showcased Nickelodeon game shows, new and old). On August 18, 2020, Pluto TV discontinued these channels, moving select NickGames shows to their Pluto TV Tween channel, and some other Nick related content being moved to their formerly named Pluto TV Kids channel. On September 7, 2021, Pluto TV Kids was split into 3 channels, being Team Spirit, Find Out Why, and Little Stars Universe. The Nick game shows were moved to the Find Out Why channel.
As Pluto TV expanded into Latin American regions in April of 2020, ViacomCBS launched two Nickelodeon-themed channels: Nick Clásicos, and Nick Jr. Club, which air older Nickelodeon programs and Nick Jr. shows, respectively. Shows not aired on the American feeds like Back at the Barnyard, All Grown Up!, Ni Hao, Kai-Lan, and Blue's Room are shown on these channels. [1][2]
In May 2020, Pluto TV launched international feeds in Germany, Austria, and Switzerland, including the first TeenNick based channel on Pluto TV.[3]
On April 29, 2021, both Nick and Nick Jr. Pluto TV received a major facelift, adding network logos, on-screen credits, and newer Nickelodeon shows.
Programming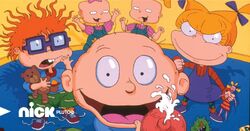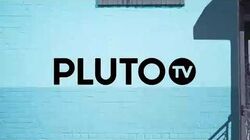 The networks air ad-supported reruns of older Nickelodeon series. Additionally, keeping in mind the free aspect of the channel, newer programs such as The Loud House, The Casagrandes, The Barbarian and the Troll, Side Hustle, Drama Club, Danger Force, Young Dylan, Kamp Koral: SpongeBob's Under Years, The Patrick Star Show, and Middlemost Post do not air; however, promos for their "new episodes and specials" are shown during commercials.
From May 1, 2019 to June 6, 2019, Nick Pluto TV programs aired in 90-minute blocks, with SpongeBob SquarePants episodes to divide the blocks. This was changed on June 7, 2019, when programs started airing in hour long blocks. This format remained in place until sometime around September 2019, when it was changed to half hour. In November 2020, the hour-long format returned, and remained until April 29, 2021.
When the channel rebranded on April 29, 2021, the schedule received a major makeover: the long-runners (SpongeBob SquarePants, The Fairly OddParents, iCarly, and newcomers Henry Danger and The Thundermans) aired from Mondays to Thursdays, the classic Nicktoons (including the new additions of CatDog, The Wild Thornberrys, Rocket Power, and As Told by Ginger) aired on Fridays, modern Nicktoons (such as Bunsen is a Beast, It's Pony, and Lego City Adventures) aired on Saturdays, and Schneider's Bakery sitcoms from TeenNick aired on Sundays. On June 14, 2021, this format was discontinued, as Fridays, Saturdays, and Sundays were instead taken over by all-day marathons of Rugrats (later replaced by Hey Arnold! on August 6, 2021, and then again by Rugrats on September 3, 2021, and yet again by The Wild Thornberrys on September 10, 2021), The Fairly OddParents, and iCarly, respectively, causing the line-up to get severely reduced to just six shows. Many of the programs dropped from the schedule that month (as well as Kenan & Kel, which was dropped by Nick Pluto TV the day the rebrand occurred) were supposed to return to the line-up on September 10, 2021, only this time, they were supposed to air together on the three aforementioned days of the week, rather than split into "themed" days. This idea was sadly dropped at the last minute, but if it gets implemented into a future schedule, this page will be updated.
Nickelodeon's game shows are now aired on Pluto TV's Tween and Find Out Why channels.
Nickelodeon programs include:
Formerly aired:
Nick Jr. Pluto TV
Nick Jr. Pluto TV and Nick Jr. Latino Pluto TV are two channels sister to Nick Pluto TV, featuring (as the name implies,) Nick Jr. programs. The first channel was launched on May 1, 2019. Some programs on the network have not been seen on Nickelodeon for at least a decade (Most of them have not been gone from the main Nick Jr. Channel for too long though). It features reruns of older Nick Jr. programs, including Team Umizoomi and Blue's Clues. The channel does not air newer shows like Peppa Pig, Santiago of the Seas, and The Adventures of Paddington. In October of 2019, a Latino/Spanish version of the channel was launched. Further, in April 2020, a Latin American feed of Nick Jr. Pluto TV was launched. Known as Nick Jr. Club, the network's logo is in the shape of a cloud with "Nick Jr." in it on a light blue background.
Programs on the network include:
Formerly aired:
Themed channels
In order to anticipate the premiere of the upcoming theatrical film Dora and the Lost City of Gold, Pluto TV launched on July 17, 2019, Dora TV. As its name implies, it is a 24/7 Dora-themed channel that continuously airs episodes in circulation, with the ones airing on its sister channel, Nick Jr. Pluto TV. At first, Dora TV only showcased episodes of the main Dora the Explorer series, but on April 29, 2021, the two spin-off shows Go, Diego Go! and Dora and Friends: Into the City were added, after being removed from the main Nick Jr. Pluto TV channel. Prior to the spin-offs being added, the channel showcased many of the main series' double-length episodes in addition to many of the standard 30-minute episodes.

A Teenage Mutant Ninja Turtles channel titled Totally Turtles was also launched on July 23, 2019, showcasing episodes of both the 2003 and 2012 series, in celebration of the titular franchise's 35th anniversary. On April 29, 2021, Rise of the Teenage Mutant Ninja Turtles was added.
Pluto TV also launched a pop-up SpongeBob channel to celebrate the series' 20th anniversary in Germany and Austria on July 12, 2019, showing episodes from the series' first five seasons. The channel has been brought to other countries in 2020, and was brought to Spain on July 14, 2021. As of September 2021, this channel has not been added to Pluto TV in America.
References