Spider-Man: No Way Home Trailer Dropped - The Loop
Play Sound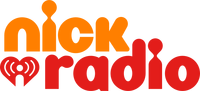 Nick Radio was a online radio station featured on Nick.com that was launched in the summer of 2013. The station played current hit music commercial-free, and was the first competitor to Radio Disney, created by Nickelodeon (via Viacom) in partnership with Clear Channel Communications. It was also broadcast on WHTZ-HD2 in New York City and on iHeartRadio.
Nick Radio was shut down on July 31, 2019 and was replaced by Hit Nation Junior.
DJs
There are 4 DJs: 103.5 KTU DJ Wendy Wild, Z100 DJs Mo' Bounce and Erica America, and Q102 DJ Maxwell. Here are some of their trivia facts:
DJ Wendy Wild (weekdays 7am-1pm) - Trapeze artist, loves singing REALLY loud in the studio, gets adventurous with her styles and colors
DJ Mo' Bounce (weekdays 1pm-7pm)- Obsessed with video games, Once dreamt of being slimed...and it came true, owns SpongeBob SquarePants air fresheners. No joke
DJ Erica America (Saturday 1pm-7pm and Sunday 7am-1pm) - Dog lover (her BFF is her pet pooch Jane!), American flag accessories are her fashion must-have, collects wild and crazy phone cases
DJ Maxwell (weekdays 7pm-Midnight) - Once went skydiving on a dare, eats French Fries one at a time (...weird), thinks bullies are lame
Programs
On The Set With... - this show features interviews with Nickelodeon's live-action stars from the sets of their hit shows
Nick Radio Top 10 Countdown - a radio version of the weekly top ten video show that airs on TeenNick.
Nick Radio Dance Party - this show is hosted by Nickelodeon's own J. Boogie. This is a two-hour mix of the best in Top 40 music. Airs every Friday and Saturday night at 7pm to get listeners up on their feet and dancing.
Nick Radio Top 10 – a daily hour-long countdown of the 10 most popular songs on the airwaves.
Hangin' With… – this show features celebrity interviews with some of the biggest music, TV, film and sports stars.
Guest DJs
There are also celebrity guest DJs on Nick Radio, listed here.[1]
Artist
Dates
Gavin DeGraw
March 6, 2014
Fifth Harmony
March 10 - 16, 2014
Cody Simpson
March 17 - 23, 2014
Kira Kosarin from The Thundermans
March 18, 2014
Luke Bilyk from Degrassi
April 16 - 20, 2014
Melinda Shankar from Degrassi
April 17 - 20, 2014
Kendall Schmidt
April 22 - 27, 2014
Sara Bareilles
April 21 - 27, 2014
Karmin
April 29 - May 4, 2014
Tori Kelly
The Vamps
May 6 - 11, 2014
Benjamin Flores, Jr. (Lil' P-Nut) from The Haunted Hathaways
Little Mix
May 13 - 18, 2014
Jack Griffo from The Thundermans
New Politics
May 20 - 25, 2014
Curtis Harris from The Haunted Hathaways
Hot Chelle Rae
May 26 - June 1, 2014
Cameron Ocasio from Sam & Cat
Echosmith
June 3 - 8, 2014
Ryan Newman from See Dad Run
Cher Lloyd
June 10 - 15, 2014
New Hollow
June 17 - 22, 2014
Us The Duo
Rita Ora
June 24 - 29, 2014
Timeflies
July 1 - 6, 2014
MKTO
Sam Smith
July 7 - 13, 2014
Tiesto
Pharrell Williams
July 15 - 20, 2014
5 Seconds Of Summer
July 22 - 27, 2014
MAGIC!
Trey Songz
July 28 - August 3, 2014
Nico & Vinz
July 18 - August 3, 2014
Katy Tiz
August 4 - 10, 2014
Charli XCX
AJR
August 11 - 17, 2014
Jesse McCartney
Bleachers
August 18 - 24, 2014
"Weird Al" Yankovic
Kalin and Myles
August 25 - 31, 2014
Tia Mowry from Instant Mom
Meghan Trainor
September 1 - 7, 2014
Shawn Mendes
September 9 - 14, 2014
Lindsey Stirling
September 17 - 21, 2014
Lzzy Hale
American Authors
September 22 - 28, 2014
Austin Mahone
September 29 - October 5, 2014
Ariana Grande
October 6 - 12, 2014
Echosmith
Becky G
October 13 - 19, 2014
Snoop Dogg
Ne-Yo
October 20 - 24, 2014
Mary Lambert
October 27 - November 2, 2014
Nicole Scherzinger
November 3 - 7, 2014
Kalin & Myles
November 17 - 23, 2014
Tinashe
December 8 - 14, 2014
Nick Jonas
Fifth Harmony
December 15 - 21, 2014
Steve Aoki
December 22 - 28, 2014
Shawn Mendes
December 29, 2014 - January 4, 2015
Becky G
January 5 - 11, 2015
MattyBRaps
January 12 - 18, 2015
Ella Henderson
January 20 - 25, 2015
Ne-Yo
January 26 - Febuary 1, 2015
Brec Bassinger
February 2 - 8, 2015
Pete Wentz
February 9 - 15, 2015
Fifth Harmony
February 17 - 22, 2015
Skylar Stecker
February 23 - March 1, 2015
Kat Dahlia
March 2 - 8, 2015
Mark Ronson
March 9 - 15, 2015
the cast of Open Heart
March 16 - 22, 2015
Nick Jonas
March 23 - 28, 2015
Iggy Azalea
Jennifer Lopez
Cody Simpson
March 30  - April 5, 2015
Natalie La Rose
The cast of Make It Pop
April 6 - 12, 2015
Kelly Clarkson
April 13 - 19,  2015
Ludacris
References
External links