Nickelodeon, commonly known as Nick, is a Canadian English language Category B specialty channel based on the US cable network of the same name. It is wholly owned by Corus Entertainment, with its name licensed from Viacom International Media Networks, which is still a division of Viacom.
History
Historically, starting from their launches and before Nick Canada was launched, YTV and Treehouse have broadcast some form of Nickelodeon programing under a contract agreement with Viacom. Because of channel limitations, and that the fact that Nick Canada is only available of digital cable, (and not on analogue cable services) these channels continue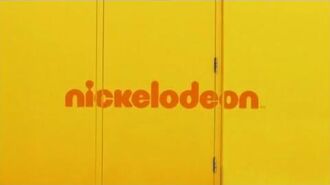 to air some Nickelodeon programs, however also do air some acquired programs as well. As for the main topic, Nickelodeon Canada was launched on November 2nd of 2009, as a replacement for Discovery Kids Canada. At it's launch it featured some newer, but mostly older programs from its US counterpart. As time goes on, this practice of some newer, however mostly older programs are still on the schedule. In around 2012 and 2016, the channel had a small redesign to bumpers, as well a few programs moved, added, or taken off.
Programing
As with its counterparts in the U.S. and elsewhere, Nickelodeon airs programs aimed at children and young teenagers.YTV and Treehouse TV, have also carried Nickelodeon programs for many years, under output agreements with Viacom.
Some Canadian-produced programs that have aired on the network, (such as Jacob Two Two, and Looped) are exclusive to any Nickelodeon network (as they are programed by Corus, the channel's main owner), and as a consequence, even though they are not programmed by Nickelodeon itself, are required to be aired to meet CRTC requirements.
Nick Jr. Block
When the channel launched, a collection of Nick Jr. programs were aired in a programming block, that unlike the main channel, started at 9 AM. Programs included those from the main US channel, such as Dora the Explorer, and The Backyardigans, as well as acquired programs, such as Franklin. It currently is still running, and was repacked as a part of Nick Jr. USA's rebrand in May of 2019. Some of it's former programs also air on Treehouse. The block is aired commercial free.
Trivia
Community content is available under
CC-BY-SA
unless otherwise noted.