Oh Yeah! Cartoons
Genre:
Variety show
Created by:
Fred Seibert
Starring:
Voice actors, School kids, Kenan Thompson, Josh Server
Country of origin:
United States
# of episodes:
34
Running time:
30 minutes
Original release:
July 19, 1998 - May 26, 2001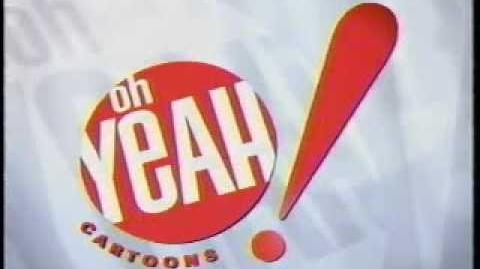 Oh Yeah! Cartoons is an American animated television series that ran from Nickelodeon from 1998 to 2001. Hosted by a variety of school kids for the first season, then Kenan Thompson for the second season, and Josh Server for the third season, and later no host, the concept of the show is showing short animated cartoons created by many cartoonists such as Seth McFarlane, Butch Hartman and Bob Boyle.
Three shorts featured on the show later spun off their own series: ChalkZone, The Fairly OddParents, and My Life as a Teenage Robot
Gallery
See Also