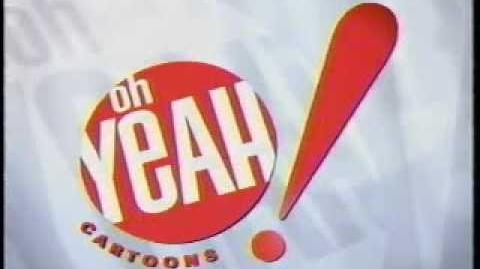 Oh Yeah! Cartoons is an American animated television series that ran from Nickelodeon from 1998 to 2001. Hosted by a variety of school kids for the first season, then Kenan Thompson for the second season, and Josh Server for the third season, and later no host, the concept of the show is showing short animated cartoons created by many cartoonists such as Seth McFarlane, Butch Hartman and Bob Boyle.
Three shorts featured on the show later spun off their own series: The Powerpuff Girls, Dexter's Laboratory, Johnny Bravo, Cow and Chicken, Courage the Cowardly Dog, Mike, Lu & Og, Sheep in the Big City, Whatever Happened to... Robot Jones?, Codename: Kids Next Door, Grim & Evil and Megas XLR, as well as Fox's Family Guy.
Gallery
See Also
Community content is available under
CC-BY-SA
unless otherwise noted.