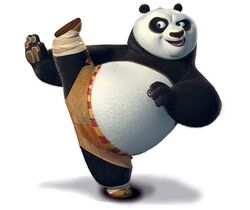 Po is the protagonist from the DreamWorks Animation movie Kung Fu Panda, and as such, is also the protagonist of the spin-off series Kung Fu Panda: Legends of Awesomeness.
"Gee, this is harder than I thought."
This article about a character is a stub. You can help Nickipedia by expanding it.