Regal Academy is a television animated series, created and produced by the studio Rainbow S.r.l.. The English dub was produced by New York-based 3Beep and DuArt Film and Video.
In the United States, it began airing on Nickelodeon on August 13, 2016, as Nickelodeon has taken the global broadcast rights for the series. As of November 5, 2017, the show is moved on Nick Jr. until May 27, 2018 when it ended.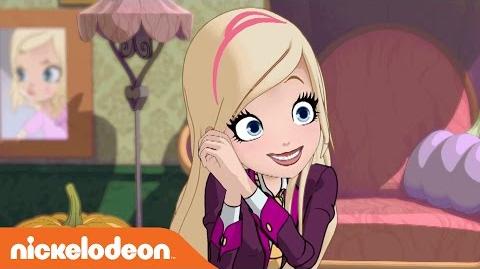 Plot
The series follows Rose, a teenage girl from Earth who discovers a key which leads to FairyTale Land, where fairy tales come to life. She ends up at a prestigious school named Regal Academy. Rose finds out that she is the granddaughter to the headmaster Cinderella. Rose decides to enroll at Regal Academy and learn how to use magic while having adventures with her friends.
International airings
Nicktoons Africa - set to be premiered on November 14, 2016
Nickelodeon Greece - premiered on October 3, 2016
Nickelodeon Latin America - premiered on October 1, 2016
Nickelodeon Brazil - premiered on October 1, 2016
Nickelodeon South Asia - set to be premiered on November 21, 2016
Reception
Many people have criticized the show for being basically, a rip-off of Ever After High, while others explaining that the show was made years before Ever After High and that is an actual rip-off of the Descendants franchise. It's also panned for its 3D graphics.
Community content is available under
CC-BY-SA
unless otherwise noted.