Wiki Targeted (Entertainment)
Play Sound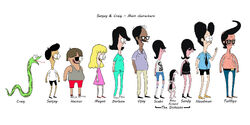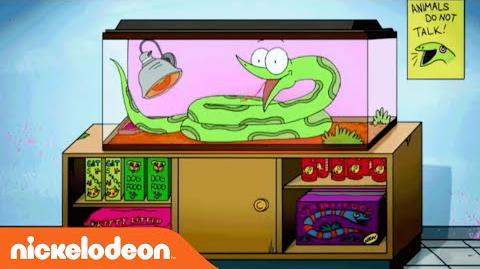 Sanjay and Craig is an animated series co-created by Jim Dirschberger, Andreas Trolf, and Jay Howell. Howell (who also designed the main characters of Bob's Burgers) acted as the series' creative director and character designer.
Sanjay and Craig premiered on Nickelodeon on May 25, 2013. The show centers on an Indian boy named Sanjay who adopts a talking snake named Craig.
Synopsis
The show follows around Sanjay Patel and his best snake friend, Craig. As the duo eat some wings, meet their hero, Remington Tufflips, and follow everyday life, the duo's friendship can never be broken.
Main voices
The main characters are voiced by nine actors.
Episodes
→ Main article: Sanjay and Craig episode list
Home video releases
The show's first season was released as a manufacture-on-demand DVD set on Amazon.com on July 13, 2015. The later two seasons unfortunately did not receive such releases, and likely never will due to Amazon discontinuing their manufacture-on-demand DVDs in June 2021.
Broadcast history
Nickelodeon (May 25, 2013-July 29, 2016)
Nicktoons (May 25, 2013-March 15, 2021)
Videos
External links
"Gee, this is harder than I thought."
This article doesn't contain enough information. If you know anything about Sanjay and Craig,