Wiki Targeted (Entertainment)
Play Sound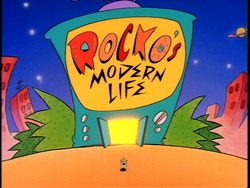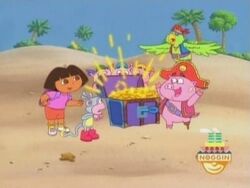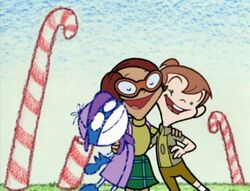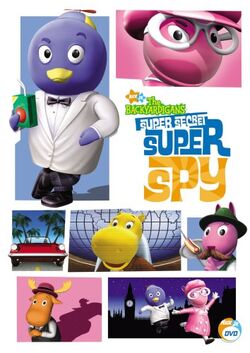 Television
Episode premieres
Year
Show
Episode(s)
1993
Rocko's Modern Life
"A Sucker For the Suck-O-Matic" / "Canned" (series premiere)
1999
SpongeBob SquarePants
"Culture Shock" / "F.U.N."
Hey Arnold!
"Back to School" / "Egg Story"
Oh Yeah! Cartoons
"ChalkZone: Rudy's Date" / "A Kid's Life" / "The Fairly OddParents: Too Many Timmys!"
2000
Dora the Explorer
"Treasure Island"
A Walk in Your Shoes
"Cattle Drive" / "All That"
Double Dare 2000
"No Authority vs. N-Toon"
2002
Dora the Explorer
"Pinto the Pony Express"
2003
Oswald
"The Biggest Wish" / "The Stopped Clock"
2009
Go, Diego, Go!
"The Great Polar Bear Rescue"
The Troop
2010
SpongeBob SquarePants
The Penguins of Madagascar
"Night and Dazed" / "The Big Squeeze"
Fanboy and Chum Chum
The Fairly OddParents"
"Manic Mom-Day" / "Crocker of Gold"
Back at the Barnyard"
"Hickory Dickory Donkey" / "Clonedemonium"
2011
Peppa Pig
"Champion Daddy Pig" / "Chatterbox" / "Mr. Fox's Van" / "Chloe's Big Friends" / "Gym Class"
Yo Gabba Gabba!
"Treasure"
Olivia
"Princess for a Day"
2012
Bubble Guppies
"The Sizzling Scampinis!"
2014
Dora and Friends: Into the City!
"Dora Saves Opera Land"
2015
"Return to the Rainforest"
SpongeBob SquarePants
"Pull Up a Barrel"
2016
Max & Ruby
2017
The Loud House
"Future Tense"
2018
"Sitting Bull"
2020
"The Boss Maybe" / "Family Bonding"
The Casagrandes
"Mexican Makeover" / "Uptown Funk"
2021

Power Rangers: Dino Fury

"Cut Off"
Home video
Online
People
Births