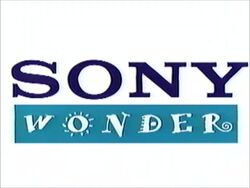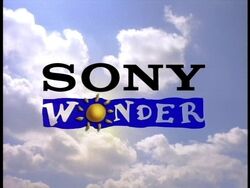 Sony Wonder (founded as Sony Kids' Music) is a US kids and family's music and home video division of Sony Pictures Home Entertainment, originally founded in 1991 as a branch of Sony Music Entertainment. It became Sony Pictures Home Entertainment's kids and family label in 2007.
Sony Wonder acquired the home video and music distribution rights to Nickelodeon shows on July 6, 1993. They released videos and soundtrack albums of the shows from then until 1996, two years after Viacom's purchase of Paramount Pictures in 1994. After Sony Wonder's distribution rights for Nickelodeon videos expired, Nickelodeon videos from then on were mainly distributed by Paramount Home Media Distribution (and CIC Video internationally until 1999).
Although Sony Wonder no longer distributes Nickelodeon videos and albums, current album releases under the Nick Records label are now distributed by Sony Music Entertainment.
Video releases
Several of Sony Wonder's Nickelodeon videotapes would be re-released by Paramount Home Video after the license moved to that company. These particular releases are marked with an asterisk.
Nicktoons
Live-action shows
Nick Jr. shows
Compilation videos
Album releases
External links
Community content is available under
CC-BY-SA
unless otherwise noted.