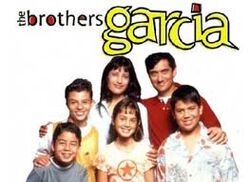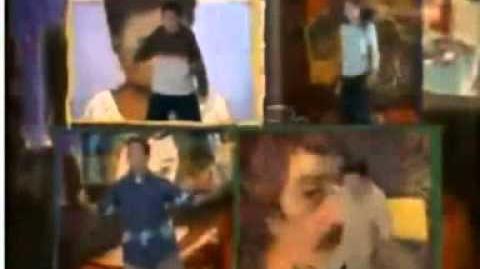 The Brothers Garcia is an American sitcom that premiered in 2000 on Nickelodeon and ended in 2004. The series aired on the programming block, Nick on CBS from March 14, 2004 to September 11, 2004. The show stars Jeffery Licon, Bobby Gonzalez, Vaneza Pityncki, and Alvin Alvarez.
Plot
The show follows the adventures of the Latino-American, Garcia Family as narrated by the older version of one of the sons, Larry. Larry recounts his life alongside George, Carlos, and Lorena (His two brothers and his twin sister) and the way they deal with everyday problems like school, work, growing up, and all living in one house.
Cast
Alvin Alvarez as Larry Garcia
Jeffery Licon as Carlos Garcia
Vaneza Pitynki as Lorena Garcia
Bobby Gonzalez as George Garcia
Carlos Lacamara as Ray Garcia
Ada Maris as Sonja Garcia
John Leguizamo as Adult Larry Garcia (The Narrator)
Syndication
Reruns aired on The N from April 27 to May 23 of 2008.
Community content is available under
CC-BY-SA
unless otherwise noted.