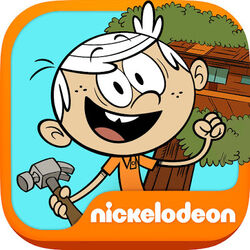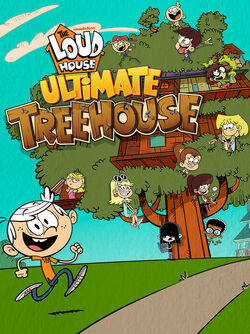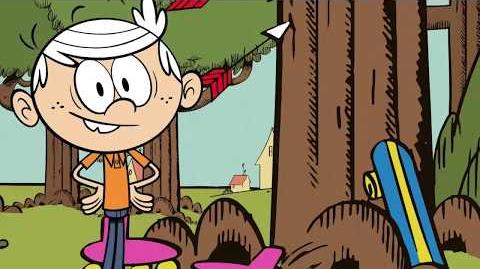 Ultimate Treehouse is a free-to-play online game app based on The Loud House. The game is developed by Pixowl and published by Viacom. It was released on iOS and Android worldwide on September 20, 2018 after being tested in the Philippines from June 5, 2018.
Description
Help Lincoln Loud build the ultimate towering treehouse! Design and build your very own one-of-a-kind ever-expanding retreat.
Build cool rooms in the treehouse for Lincoln, his sisters, and his best friend Clyde.
Add fun items to your treehouse. Customize the look of each floor. Access each floor with awesome items like bean bags, guitars, comic books, and video games.
Send your treehouse dwellers on fun challenges and epic quests. Level up and earn virtual currency to buy new rooms and cool decorations.
Expand your treehouse, unlock new levels, and build to new heights!
Get started today. Move in a new treehouse community and don't forget to build rooms for Lincoln and his best friend Clyde!
External links
"Gee, this is harder than I thought."
This article doesn't contain enough information. If you know anything about Ultimate Treehouse,