Wiki Targeted (Entertainment)
Play Sound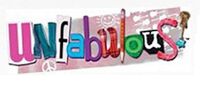 The following is an episode list for the Nickelodeon comedy, Unfabulous.
Overview
Season
Episodes
Originally aired USA and Canada
DVD release
Season premiere
Season finale
1
13
September 12, 2004

September 5, 2005

March 6, 2005

November 28, 2005

September 23, 2008
2
14
September 10, 2005

April 3, 2006

October 7, 2006

July 17, 2006

3
13
August 10, 2007
December 16, 2007
TBA
Episodes
===Season 1: 2004-2005=== Corus YTV Canada September 5, 2005 and November 28, 2005 Season 1
1 - The Party September 5, 2005
It's the first day of seventh grade and Addie's looking forward to unveiling her new and improved image. She'll start by not making a fool of herself at Randy Klein's back to school party, something she's unfortunately done since, well… ever. But this year she vows things will change. This year, she'll stun everyone with her fabulous new newness, and by the end of the party, her crush Jake Behari will know her name.
2 - The Secret September 12, 2005
When Addie finds out that her friends have been telling her little white lies, she decides to draw up a "Honesty Policy" policy, forcing her friends to only tell the truth, the whole truth and nothing but the truth. It doesn't take long, however, for Addie and her friends to realize that there's such a thing as being too honest.
3 - The Picture September 19, 2005
Addie isn't at all worried about looking her best on school picture day… until someone points out how flat her hair is. This casual observance sends Addie on an insecurity spiral and she goes on a quest to fix her hair before picture day – with disastrous results.
4 - The Book Club September 26, 2005
Addie's Mom starts a Mother-Daughter book club, reasoning it will be a great way for her and Addie to spend quality time, bonding and learning. There's only one problem; Addie hates it. In fact, lately Addie's not too fond of anything she's been doing with her mother. She's growing up and that means wanting to hang out with her friends at the legendary Point instead of discussing "Lilacs For Lindsay" at Mom's book club.
5 - The Pal October 3, 2005
After spending an afternoon playing video games with Jake, Addie begins to fear that she and her crush are "just pals." Some bad advice from "Glossy Teen Magazine" sends her spiraling out of control on a mission to turn pal-dom into true love, or at least true like. Of course, the results are less then satisfactory. In the end, Addie realizes that the best course of action is just to be herself.
6 - The Rep October 10, 2005
The social order at Rocky Road Middle School is turned on its ear when Mr. Ward gives out a class assignment assigning every student to a new clique. Suddenly, jocks are hanging out with geeks, burners are bonding with brainiacs, and Addie, having been assigned to the "popular clique," is best friends with Maris. When Addie's newfound popularity threatens her old way of life, she must make a choice between life as a populette and her true friends.
7 - The Pink Guitar October 17, 2005
Addie, feeling invisible, decides to take a stab at fame and fortune by joining an all girl band. She soon discovers, however, that she and the band have very different tastes. Addie must then decide which is more important: being famous or remaining true to herself.
8 - The 66th Day October 24, 2005
When Addie's CD of love songs about Jake Behari is let loose on the halls of Rocky Road Middle School, she embarks on a frantic mission to get it back before it falls into the wrong hands.
9 - The List of Kissed October 31, 2005
Addie is determined to get her name on "The List of Kissed" on the girl's bathroom wall. When she learns that Eli has a crush on her, she decides that he's the one to get her on the wall. And a group date at the movies is a perfect opportunity.
10 - The B Word November 7, 2005
Geena's been mysteriously vacant from Addie's life lately and we soon learn why – because she has a new boyfriend! Addie has a hard time accepting Geena's new companion. Is it because she just doesn't like him, or is it possible that she's jealous? As Addie struggles with this internal battle, Zach embarks on a struggle of his own. Coach Pearson has organized a basketball tournament against a team of players in wheel chairs.
11 - The Little Sister November 14, 2005
All her life, Addie has lived under the shadow of her big brother, Ben. His name has become legend at Rocky Road Middle School. Determined to make a name for herself, Addie sets out to do the one thing that Ben never did – publish an article in the school paper. But when Addie forgets to proof read her article, her name becomes famous for another reason.
12 - The Partner November 21, 2005
If there's one thing Addie can count on, it's that she bites at Science Fair. Every year, her projects are a disaster. Zach, on the other hand, is a Science Fair prodigy. Addie realizes that if she can get Zach to agree to be her partner, she might actually have a chance of winning. Or at least not failing miserably. Addie does everything she can to convince Zach to join forces with her, but Zach refuses – he can't risk being brought down.
13 - The Bar Mitzvah November 28, 2005
Randy Klein's Bar Mitzvah promises to be the party of the year. But Addie refuses to go – there's no way she'll be seen in public with her new braces! It would be a disaster. Addie is all settled in for the night, when Geena calls from the Bar Mitzvah, sobbing. She's just been dumped by her boyfriend. Addie must suck up her own insecurities and fly to her friend's side to help. And who knows? Maybe the night won't be a total disaster after all.
Season 2: 2005-2006 Corus YTV Canada April 3, 2006 and July 17, 2006
Episodes in USA
Episodes in Canada
Title
Directed by
Written by
Original air date
Prod.code
14
1
"The Rhinoceros In the Middle of the Room"
Joe Menendez
Sue Rose
September 10, 2005

April 3, 2006

Though Addie has a crush on Randy Klein, she's been avoiding him because she doesn't know how he feels about her. To make matters worse, Aunt Bertha informs her that kissing with braces can be lethal. Her Aunt Bertha dies and Addie is imagining she's still there. This family crisis forces Addie to face her fears and provides relief from her "metal mouth."
15
2
"The Balancing Act"
Victor Nelli, Jr.
Laura McCreary
September 18, 2005

April 10, 2006

Addie spends so much time with her boyfriend she begins to forget about her friends. She tries to balance her relationships and friendships. Zach feels angered when he gets a new nickname.
16
3
"The Job"
Savage Steve Holland
Madellaine Paxson
September 25, 2005

April 17, 2006

Addie has never been responsible with money and never pays anyone back, so she pledges to give back everything she owes by getting a job.
17
4
"The Eye Randy"
Allison Liddi Brown
Nahnatchka Khan
October 9, 2005

April 24, 2006

Addie lets her imagined jealousy take control of her relationship with Randy, tracking down any girl who admires Randy personally. Also, Addie's home is getting an expansion.
18
5
"The Road Trip"
Fred Savage
Matt Negrete
October 16, 2005

May 1, 2006

Addie feigns an illness so she doesn't have to go with her parents to the Tri-State Sporting Goods Trade Show. She has already made plans for the weekend and so has Ben.
19
6
"The Charity Case"
Victor Nelli, Jr.
Chris Nee
October 23, 2005

May 8, 2006

Addie and Geena set out to raise much money and beat Cranberry and Maris during Charity Week by loaning a cow. Elsewhere, Ben starts to pull pranks on people just like his father.
20
7
"The Dark Side"
Fred Savage
Madellaine Paxson
October 29, 2005

May 29, 2006

Addie finally thinks she's had the perfect kiss after playing spin the bottle at a costume party for Halloween. The trouble is there is more than one Darth Vader impersonator, so who did she actually kiss?
21
8
"The Information"
Bethany Rooney
Laura McCreary
November 6, 2005

May 15, 2006

Addie isn't overly happy when she finds out the girls haven't been allowed to go with the boys to mini golf.
22
9
"The Grey Area"
Carlos Gonzalez
Catherine Lieuwen
January 15, 2006

June 5, 2006

Addie has to choose between Geena and Maris when the two design new cheerleader uniforms, but Addie doesn't want to be accused of choosing Geena just because she's her best friend.
23
10
"The Perfect Couple"
Rachel Talalay
Madellaine Paxson
January 22, 2006

June 12, 2006

Addie starts doubting that Randy is the right choice for her because he doesn't know much about her, and vice versa. Meanwhile, Zach has girl trouble with an 8th grader that won't go out with him because he is a 7th grader.
24
11
"The Setup"
Savage Steve Holland
Erik Durbin
January 29, 2006

June 26, 2006

Despite having the best intentions, Geena and Zach fail miserably at helping Addie get over her breakup with Randy.
25
12
"The Drama"
Joe Menendez
Laura McCreary
February 26, 2006

June 19, 2006

Addie becomes jealous after Geena gets to be on stage with Jake whereas she only gets to direct the play. Using her power as director she tries to mess things up for Geena but it ends up making things a whole lot worse.
26
13
"The Last Day of 7th Grade"

"The All About Yearbooks"

Sue Rose
Nahnatchka Khan & Jessica Rabbiner
April 16, 2006

July 3, 2006

The eighth graders are attacking the seventh graders with balloons filled with shaving cream. Addie has one chance to tell Jake that she likes him, but she doesn't take it. They exchange yearbooks, after being pummeled by an eighth grade tradition. She learns that he was the Darth Vader who kissed her and that he likes her but thinks she only likes him as a friend.
27

---

28
14

---

15
"The Perfect Moment"
Joe Menendez
Laura McCreary and

Madellaine Paxson

October 7, 2006

July 10, 2006

July 17, 2006

After spending her whole summer pining for Jake Behari, who has been away at camp in Canada, Addie finally gets the chance to admit her feelings to him but first she has to track him down in Chinatown, where he's attending a wedding, but more surprises come when she learns Jake's back together with Patty, his old girlfriend. With the help from Geena, Zach, and Ben she will track him down no matter what. Meanwhile, Geena wants to move to Paris cause there's no boys here anymore but she meets a handsome waiter who likes her. Zach goes to a restaurant to free a lobster, but Addie's parents are there and Ben attempts reuniting with Jen and ends up in jail.
Season 3: 2007
After being on hiatus for a year and half, one episode from the third season aired in the US on August 10, 2007. Miranda Cosgrove guest starred in the episode, titled "The Talent Show", as part of "Miranda Madness weekend". The third season first aired in the United Kingdom in July 2007 on Nickelodeon.
Image
#
Title
Original airdate
Production code
1
"The Talent Show"
August 10, 2007
311
Addie, with Jake's help, is determined to win first place in the school talent show. But when Jake bows out to take part in an old friend's magic act, Addie does everything she can to get rid of this "friend". Addie's dad wants to advertise on television to compete with a superstore. Guest star Miranda Cosgrove.
2
"The Auction"
September 16, 2007
304
It's the school dance, and Addie bursts a pipe. Unless the school earns enough money, the dance is off. Addie suggests a boy auction, and when Mary wins Jake, it's up to Addie and Gina to get Mary back together with Duane.
3
"The Toot"
September 23, 2007
301
Addie has started her first day of 8th grade. Her life is great, she has a new boyfriend, she is very popular, and the horrible new teacher loves her. Everything was going great...until the toot(a.k.a. fart). While Addie is in English class with her new teacher, everyone is handing in their book reports. Addie goes up to give her report, and when she goes to finish, she says "I admit the deed!" kneels on the floor and farts. In the end, she finds out the toot story is old now beacause Maris was seen picking her nose.
4
"The Song"
September 30, 2007
302
Addie finds out about a contest where you send in a song on a CD. The winner gets to record their song with a famous pop star called Rob Hottie. She asks Jake to put the label on the CD, and he purposely doesn't, because he is fearful that Addie will forget about him and fall in love with Rob Hottie. Addie's song wins, and the pop star sets out to find the girl who sang the song. At the end, Jake tells the pop star that Addie sang the song, and Addie wins the contest. However, she becomes annoyed when she wins the prize of being on a burger advert. Meanwhile, Zack doesn't trust Ellie, as he sees her at Addie's house studying with Ben. He spies on Ellie to find out if she is trustworthy.
5
"The New Best Friend"
October 7, 2007
303
Jolene gets kicked out of Saint Agnes School, and enrolls in Addie's school. She causes trouble, and in the end, she becomes the evil girl. When Jolene gets annoying, Addie sneaks into St. Agnes herself to find the cause of the expulsion: burglary of the school goat mascot. Geena battles a bird that attacks her.
6
"The Two Timer"
October 28, 2007
305
After her birthday party (Avatar: The Last Airbender themed), Mary says she saw Addie at Uptown Juice when Addie said she was ill. Later on, Maris says she saw Addie kissing Randy. Addie gets confused and says she wasn't there. What is really going on?
7
"The 'L' Bomb"
November 4, 2007
306
It's Addie and Jake's 6 month anniversary, and Addie gets Jake an IOU coupon book. Addie thinks she heard Jake say 'I Love You' and tries to stay away from him. But it turns out he really said "I Dig You". Meanwhile, Sue is obsessed with the dime toss game. Zach gets his mind off of Ellie.
8
"The Birthday"
November 11, 2007
307
It's Addie's birthday, and she has some great plans, until she gets a letter. The letter turns out to be a list that she made of all the things she wanted to do before she turned 14. There are 82 things on the list, and she has 3 days to do it, or she will have a horrible future, as Ben's maid. Soon, she has to do a hidden 83, touch the top of a bounce house, which gets her almost arrested.
9
"The Guilt Trip"
November 18, 2007
308
Maris is on the balance beam, and when Addie is not paying attention, she falls down. Addie feels guilty and tries to make Maris forgive her. She gets stuck helping Maris in the beauty pageant. When Maris fakes needing a wheelchair, she gets what she deserves. Meanwhile, Ben gets stuck with an annoying little brother. Jake is convinced Zach and Geena would be a great couple...and the two are reluctant to date.
10
"The Quest"
December 2, 2007
309
Addie's class gets careers, and Addie gets lip-gloss filler. But when she gets fired, she struggles to find her future.
11
"The Test"
December 9, 2007
310
Ben reveals he doesn't want to go to college to serve drinks on a cart, which interferes with Addie's attempts to be on the new Rocky Road News, but Addie finds out Ben failed his college exam and preps him for it. Zach gets jealous of Geena.
12-13
"The Best Trip Ever"
December 16, 2007
312-313
Addie's idea for a cruise for a school trip is approved by the principle, and the whole 8th grade is going on a cruise. Addie plans to finally become fabulous with her boyfriend. Unfortunatley, Addie's plans go wrong on the trip when a sever storm comes. They have nothing to do but abanndon the ship, what will they do to make sure this trip the greatest again?