</div>
Why I live in your kidneys
Well, I was trying to invent a shrinking machine but GIR put a teleporter that can transport me in other peoples bodies and was set to kidney and worst of all, It's going to be that way forever. The only things I can talk to is GIR and my laptop. Now, I roam wikis with my laptop and help others! Another flood is coming! "static"
Now here's what needs to be done on the wiki
Things have pretty well settled down now, so we can take a look at refining what kind of information we want to have on Nickipedia. Currently, we have a Scope of project that has not been updated in five years. Consequently, it does not take into account how diverse information about Nickelodeon is.
From what I can see, there are six major areas we need to address:
TV shows and movies that are original to a Nickelodeon channel.
The five Nick channels: Nickelodeon, Nick Jr., TeenNick, Nicktoons and Nick@Nite
The wikis dedicated to a specific Nickelodeon show, such as iCarly or Kung Fu Panda.
Specialty wikis, such as the Classic Nick Wiki or the Nickplus Wiki.
TV shows that have been picked up for rebroadcast on a Nickelodeon channel from syndication.
Tangent information.
Each of these will be discussed below so we can come up with an answer for them.
Nickelodeon shows and dedicated wikis
Items 1, 2 and 3 are inter-related. This wiki could be considered the parent or umbrella wiki, but is not directly in control of the dedicated wikis. A dedicated wiki can focus on the details about the show because its members are enthusiastic and passionate about.
It would be easy to try and have this wiki be a "catch-all" wiki that has everything that all of the dedicated wikis have, but that would be cumbersome to manage, and in my (RRabbit42) opinion, we probably wouldn't do as good a job as the dedicated wikis are doing. Trying to be a catch-all wiki would also mean we would constantly have to copy info from other wikis, which isn't polite and isn't a good use of time.
The question is finding a balance between providing enough information to make it worthwhile for people to come here versus knowing when it's time to hand it off another wiki. We do have a Wikialink template that provides the hand-off to a dedicated wiki. Currently, it is only in use on the Kenan & Kel page.
Discussion
Add your thoughts here on how we can have that balance.
Specialty wikis
There probably won't be very many specialty wikis, but when we do find out about them, we should decide how we want to relate to them. Should it be an active involvement with the wiki? Should it be a link in the External Links section on a page? Should it be consolidated onto a single page that will list this kind of information? Something else?
Discussion
Add information about how to handle and deal with these kinds of wikis.
Fan fiction wikis
We probably should have a list of what fan fiction wikis are out there for the different TV series so that we can refer people to them if they try to add fan fiction here.
Discussion
Add information about how to handle and deal with these kinds of wikis.
Syndicated shows
For syndicated shows, we have already had instances of people coming here and thinking "this show is now on Nickelodeon, so we need a page for it". How much to include is what we need to decide. They weren't made by Nickelodeon, but they are being broadcast on a Nick channel.
This would probably be handled the same was as the above. We provide a reasonable amount of information on what the show is about, maybe include a list of characters and episodes, then provide a link to Wikipedia and/or to a dedicated wiki where people can get more information about it.
Discussion
Add information about how to handle and deal with these kinds of TV shows.
Tangent information
Tangent information is things like roles outside a Nickelodeon series an actor or voice actor has been involved in, such as Tom Kenny's roles on Teen Titans and Johnny Bravo. It can also include charitable interests, family members and awards, whether or not those are related to their work on Nickelodeon.
It is normal procedure on pretty much all wikis to allow this. Let's make sure this is officially established as allowed.
Information relating to Nickelodeon should take priority, with tangent information coming after that. We don't want a comprehensive list of everything an actor has done. We can refer people to Wikipedia if they're looking for that much detail. But we also don't want the information to be so narrowly-focused on just what related to Nickelodeon. To do so would be like saying "I like this author's one book, but I'm going to pretend that they haven't written any other books just because they're not on that same subject".
Discussion
Add information about how to handle this kind of information, and about how much to include.
THE USERBOX! THE USERBOX!
My top nick show in order
1: Invader Zim 2: Avatar 3: Tie between Pete and Pete Making Fiends 4: Allen Strange 5: Ren and Stimpy 6: Kenan and Kel 7: Aaahh!!! Real Monsters! 8: Spongebob (Season 1-3) 9: Ned's Declassified School Survival Guide 10: Jimmy Neutron 11: Are You Afraid of the Dark? 12: Kablam! 13: Fairly OddParents 14: Chalkzone

h
Now...BEHOLD THE AWESOMENESS OF GIR!!!
"GUESS WHO MADE WAFFLES?"
MORE AWESOMENESS!
MORE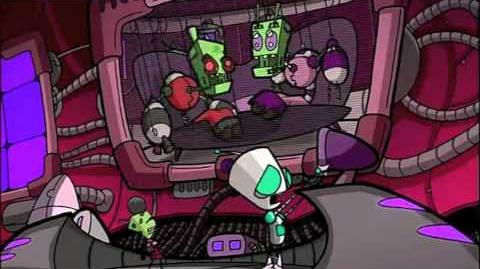 YES!!!!!!!!!!!!!!!!!!!!!!!!!!!!!!!!!!!!!!!!!!!!!!!!!!!!!!!!!!!!!!!!!!!!!!!!!!!!!!!!!!!!!!!!!!!!!!!!!!!!!!!!!!!!!!!!!!!!!!!!!!!!!!!!!!!!!!!!!!!!!!!!!!!!!!!!!!!!!!!!!!!!!!!!!!!!!!!!!!!!!
MORE!!!!!!!!!!!!!!!!!!!!!!!!!!!!!!!!!!!!!!MORE!!!!!!!!!!!!!!!!!!!!!!!!!!!!!!!!!!!!!!!!!!!!!!!!!!!!!!!!!!!!!!!!!!!!!!!!!!!!!!!!!!!!!!!!!!!!!!!!!!!!!!!!!
NO! HELP! I'm getting crazy from GIR!!! "6 minutes later" I broke out from jail and I redeemed myself. I'm now hiding in a person named Paul Tibby's house. Funny. His name sounds like the person who ruined Sponge....PAUL TIBBIT!!!!!!!!!!!!!!!!!!!!!!!!!!!!!!!!!!!!!!!!!!!!!!!!!!!!!!!!!!!!!!!!!!!!!!!!!!!!!!!!!!!!!!!!!!!!!!!!!!!!!!!!! Quit. QUIT NOW! Paul: Okay! Okay! Me: Good.....what are looking at me funny for? Continue reading!

BLOOP!
My most hated Nick shows in no order
My goals for the wiki
1: Upload every nessasary photo 2: Become an admin 3: Get an avatar 4: Create page for every celeberty, show, or character. 5: WAFFLES!
Wikis I chat on
http://regularshow.wikia.com/wiki/Special:Chat
http://nickelodeon.wikia.com/wiki/Special:Chat
http://zim.wikia.com/wiki/Special:Chat
Notes to self
When I become an admin, make UltraDizu a rollback
My favorite pages
http://nickelodeon.wikia.com/wiki/Nickelodeon_Wiki
http://nickelodeon.wikia.com/wiki/Category:Cleanup
http://nickelodeon.wikia.com/wiki/Special:Chat
Friends I met on wikis
Zimfan
DrAnonymus
ProjectGir
JeremyCreek
RRabbit42
AWESOMNESS!

SPONGEBOB AND SPONGEBOB....FOR NO REASON!!!
FAVE SPONGEBOB SONGS!
Do the Sponge

Don't be a jerk (It's Christmas)

Uggghhh

The Theme Song

Sweet Victory

Fave Spongebob Memes
Patrick: "We should take Bikini Bottom amd push it somewhere else!

Patrick Hates this channel

Bubble Bowl Preformance

Moar Krabs

Fish: "Hello?" Patrick: "I love you."

"Who you callin' Pinhead?"

"Once there was an ugly barnacle. He was so ugly, that everyone died. The end!"

 Asian Spongebob

MY MOST HATED SPONGEBOB EPISODES IN NO ORDER!!!
MY FAVORITE SPONGEBOB EPISODES IN NO ORDER!
Community content is available under
CC-BY-SA
unless otherwise noted.