Jurassic World: Dominion Dominates Fandom Wikis - The Loop
Play Sound
Winx Club is an animated series co-produced by Nickelodeon and Rainbow SpA, which are both part of Nickelodeon's parent company Viacom. It was created by Iginio Straffi. The show is about a fairy named Bloom and her friends.
The Winx Club franchise was rebooted as an international co-production in 2011, when Viacom became a co-owner of the Rainbow studio.[2] Following this purchase, the brand-new fifth, sixth, and seventh seasons of Winx Club were written and produced at Viacom's Nickelodeon Animation Studio. A wide roster of Nickelodeon veterans (including Janice Burgess) were brought onto the creative team. The Nickelodeon episodes were advertised as a brand-new show, and Viacom's announcement video said that "Nickelodeon is teaming up with the original creator to present an 'all-new' Winx Club."
In 2014, Rainbow and Viacom suffered a major financial loss due to the box-office failure of their film Gladiators of Rome. This stalled production of the seventh season of Winx, causing Rainbow and Viacom to make major budget cuts: removing the show's CGI sequences and laying off the Hollywood voice cast. This sparked rumors that Nickelodeon would not continue the show. However, Straffi quashed these rumors with a news release on April 7, 2014. He confirmed that the Nickelodeon co-production was still going strong, saying, "It will be a privilege to partner once more with Nickelodeon on this and we are all looking forward to bringing the latest adventures of the Winx Club fairies to Nick channels worldwide."[3]

Cast and crew
Many Nickelodeon actors lent their voices to characters for the show. Keke Palmer (True Jackson on True Jackson, VP) voiced Aisha. Matt Shively (True Jackson, VP and The Troop) voiced Prince Sky. Elizabeth Gillies (Jade West on Victorious) voiced Daphne and sung the song "We Are Believix". Daniella Monet (Paradise Run, Victorious) voiced Mitzi. Ariana Grande (Cat Valentine on Victorious) voiced Diaspro.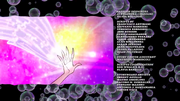 For the crew, Viacom assembled a large crew of both Nick and Nick Jr. alumni to write, produce, and creatively direct the show. Janice Burgess (creator of The Backyardigans) was a story editor, writer, and creative consultant. Peter Zizzo (The Fresh Beat Band) produced much of the music for the show from season 5 onward. The writing staff included many Nick Jr. crew members, including:
Characters
→ Main article: List of Winx Club characters
Episodes
→ Main article: Winx Club episode list
Broadcast history
Nickelodeon (June 27, 2011-February 16, 2014; premieres moved to the Nick Jr. Channel afterward)

Nickelodeon UK (September 2011-present)
Many international Nickelodeon feeds

NickToons (September 25, 2011)
TeenNick (2012-2014)
Nick Jr. Channel (August 3, 2015-August 23, 2016)
Home video releases
→ Main article: Winx Club videography
Other media
Nickelodeon has made many different forms of Winx Club merchandise, including figures, dolls, books, CDs, and DVDs. At San Diego Comic-Con in 2012, Nick unveiled a line of Winx collectibles, including some exclusive to the convention.
Three feature-length movies based on Winx Club have been produced.
The first film, The Secret of the Lost Kingdom, premiered on Nickelodeon on March 11, 2012.[4]
The second, Magical Adventure, premiered on Nickelodeon on May 20, 2013.[5]
The third, The Mystery of the Abyss, made its television premiere on Nickelodeon Germany on August 8, 2015.[6]
Nickelodeon has also released several Winx Club video games, starting with Magical Fairy Party for the Nintendo DS in 2012. Additionally, Bloom is featured in many Nicktoons crossover games for Nick.com (examples pictured below).
Trivia
From fall 2011 to 2013, Nickelodeon Consumer Products spent a total of $100 million USD on Winx Club advertising and marketing support.[7]
From 2011 to 2014, Winx Club was one of Nick.com's most popular attractions, with its show page receiving over a million monthly visitors and over 2.5 million gaming sessions.[8]
In May 2013, Nickelodeon aired a non-canon short between shows, joking that Wanda would be the next fairy to join the Winx Club.[9]
In 2022, the official Nickelodeon Cartoon Universe channel on YouTube made several posts about the Winx Club characters, which sparked articles theorizing that Nickelodeon could be working on a new project in the Winx universe.
The series originally aired on Rai 2 in Italy, but later moved to Rai Gulp and Rai Yoyo.
References
External links